Archie Bronson Outfit - In White Relief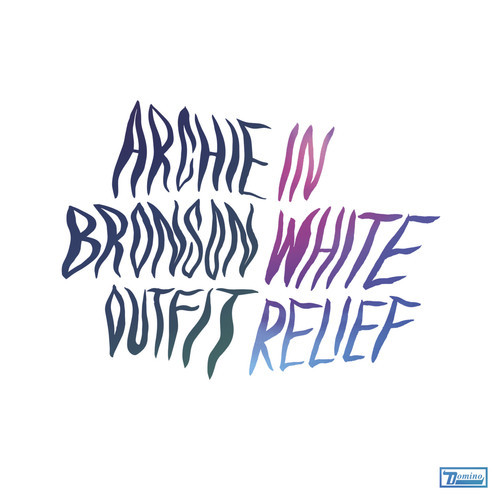 This is odd. Archie Bronson Outfit are something of a landfill indie hangover, somewhere between standard Mumford faux-folk atrocity and Kooks-style Topshop rock, the kind of milky-tea-for-blood twerps who probably think Wings were the band The Beatles could have been, and yet they've somehow managed to bag Carter Tutti and Bo Ningen for b-side duties on their latest single.
Said single, 'In White Relief', is a typically underwhelming, half-cooked pudding of foot-tapping, grass-chewing, head-nodding bilge and sickly undergrad braying. There are, however, a couple of indications of something more interesting: firstly, there's the toytown-industrial squeak-and-bleep which underpins the rhythm, and then there's the moment just before the end when a sax solo suddenly and enthusiastically erupts, squawking in just the right kind of wonky way, and makes everything wonderful for about 20 seconds. If only that were the whole song.
Moving on, Carter Tutti do their best to transform 'In White Relief' into some kind of 80s-tinged, electroclash-revival bad-drug-sexathon. Their attempts are valiant, but it's just not happening.
Thankfully, Bo Ningen, whose version is billed as a 'cover', grab 'In White Relief' by its puny, shrivelled ball-sack and basically turn it successfully into a Bo Ningen track, but a bit more dancy and shoegazy than their usual stuff. They even work in an 'I Feel Love'-style bassline, over which Taigen Kawabe unleashes his trademark insane-monkey gibber. Huzzah! Love this band.