The Noises We Make When No One Is Around - Playing Ghost
by Brian Lange.

Release Date:2014-06-16

Label: Self released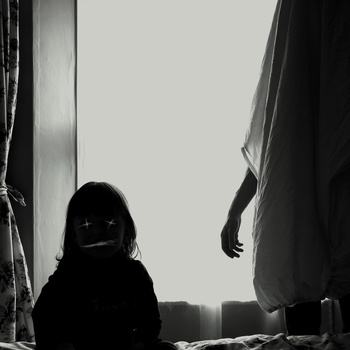 The creepy as hell artwork sums up perfectly what you're in store for with this sound. Minimalist, steel-string guitar which sounds like it was recorded in a cistern with a pack of wild goats quietly listening to a somber, wailing voice in emotional pain. It's hard to find any information on The Noises We Make... beyond their two two-track EPs available on Bandcamp. But they definitely deserve more attention than I assume they are getting.
Múm, Set Fire to Flames, Swans, Xiu Xiu, Asmorod, and even some old Sonic Youth... Do any of these artists appeal to you? These are just a few examples of the bountiful universe of atmospheric experimental music that is out there. Unfortunately there is so much out there, in such an underground genre, that most of it will always be underground and never see the light of day - even to those who are avid lovers of the sound.
Try and support underground artists, local artists, any music you appreciate. Optimistic thinking propells belief that if the music-listening world harkens back to paying artists for their talents then good music can enter the atmosphere once again. Then again, maybe remaining in these dark caves with music that is ours, no one else can touch it, maybe that's the way we like it and the way it was always meant to be.