Pulp - After You
by Rich Morris

Release Date:2012-12-25

Label: Self-released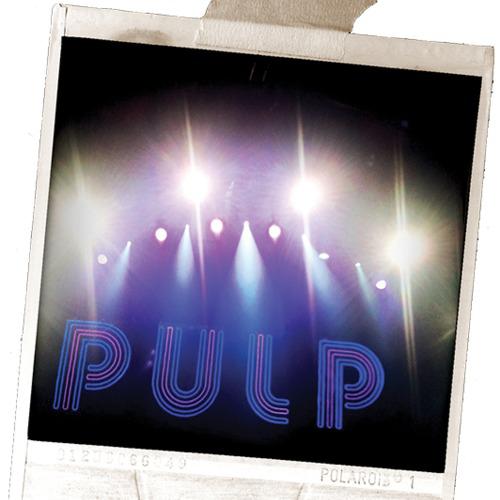 Oh, praise the heavens! Thank you, Indie Disco God! Once again, against all odds, they strut and mince among us, pouting and chain smoking while dressed like sex-soiled geography teachers. Yes, Jarv and Co are back, despite pre-Crimbo declarations that their homecoming blow-out would very probably be their last gig EVAH and they certainly weren't gonna tax themselves with releasing any bothersome new material.
Since then, they've played some gigs on a boat somewhere between Jamaica and the Bahamas and now this. Attendees at their Sheffield show supposedly got a postcard cryptically telling of a 'Christmas present' (I say 'supposedly' because I was there and I didn't get one! What the fuck, Jarv?). 'After You' was duly posted online at just past midnight on Christmas Day and, oh blimey, it is a bit fucking amazing.
It may have been written some 11 years ago; a demoed version may already have been leaked, but so what? Pulp are back! And, sexily spruced up by Mr Indie Disco himself, James Murphy, 'After You' is one hell of a Christmas present. Their most outright floor-filling number since 'Party Hard', it sees Jarvis recount one of his classic twisted tales of curdled lust, evil vibes and consumer numbness: "On the last night on Earth/ when the horses run free/ the scriptures foretell of a party in Hackney/ In a dimly lit room/ full of loathing and hate/ they're selling their souls/ and I just can't wait." Definitely sounds like Hackney
.
What follows is a very Cockerian twist on Bryan Ferry-style party ennui and bored decadence. Then, as the knocked-kneed guitar riff kicks in, we're suddenly off, "From disco to disco/ From Safeway to Tesco". It's a headachy romp through the diseased streets of post-Xmas, post-New Year, comedown London, all put to an irresistible beat. It hammers home just how much we need the wit, fire and cheeky brilliance of this band right now, and makes you think Mr Murphy really should do more of this producing lark. He's very good at it. In fact, he can start right now with a new Pulp album. Make it so, James!