The Strokes - 12:51
by Rich Morris

Release Date:2003-10-06

Label: Rough Trade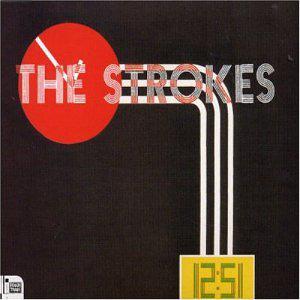 The return of these world-conquering, cool-defining sons of New York felt like it took forever to come. Looking back, it's hard to know exactly what people were expecting. Probably, as is usually the case, they were hoping for more of the same but somehow bigger and better. What they got with '12:51' was definitely the same, but, in the best way, smaller - more intimate, insular, under-lit by a glow which was half twilight, half neon.
More concerned than ever with conversational asides and fleeting epiphanies, Julian Casablancas spends the verses half-heartedly trying to seduce someone, possibly a long-term friend, while engaged in a one-sided debate about whether to bother with a party. In the chorus he explodes into simultaneous self-actualisation and self doubt: "12:51 is the time my voice/ Found the words I sought/ Is it this stage I want?" Typically, as soon as these issues are raised, Casablancas backs away from them: "The world is shutting out... for us". Back to comfortable, inscrutable NY cool for us then.
But it's the verses that really shine. Lines like "Fuck going to that party/ Oh really, your folks are away now?" let us know that this is a slice of suburban life, without a celeb-studded after-show party or edgy art installation in sight. And right in the middle of it comes this little gem, a deceptively simple couplet: "Kiss me now that I'm older/ I won't try to control you". As invocations of small-town life go, this is peerless, telling you everything you need to know about staying in once place too long, getting older with the same group, nursing crushes longer than is healthy, regretting the past but being unable to move on. Slot these lyrics next to Morrissey's "I would go out tonight/ but I haven't a stitch to wear" line in 'This Charming Man' and it's almost like they're having a conversation; two bedroom-bound indie loners in a hostile town, trying to work up the nerve to go for their dreams.
All this and we haven't talked about the music. It's gorgeous; faultlessly framing the lyrics with a lovely, wistful melody which mourns youth's passing while still being raggedly, manifestly too cool for school. It may not have been exactly what people were expecting, but 12:51 was, quietly, The Strokes' greatest moment.