Flying Lotus - Heave (n)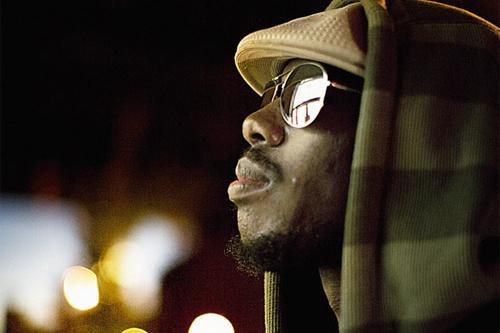 "Forgot to give you this," tweeted hypnagogic hip-hop wizard Fly-Lo last week, posting a YouTube link on his Twitter profile to a track left off his recent, stunning third album Cosmogramma. Such is his laissez-faire attitude, you would be forgiven for assuming 'Heave (n)' is just a substandard piece of filler. Wrong! Floating in over a haze of jazzy percussion, the track unfurls in that tumbling, scatter-brained, non-linier way which Flying Lotus has made his own. Full of glittering sci-fi synths, juddering beats and splintered vocals, 'Heave (n)' is as disorientating as it is beautiful.
The track comes accompanied by footage of loincloth-clad men building a pyramid (presumably they're acting). The providence of this footage is at present a mystery to Soundblab, but if you know where it comes from please do enlighten us. One thing's for sure: right now, Flying Lotus is a man staying effortlessly ahead of the game.