Violent Soho - Son of Sam/ Bombs over Broadway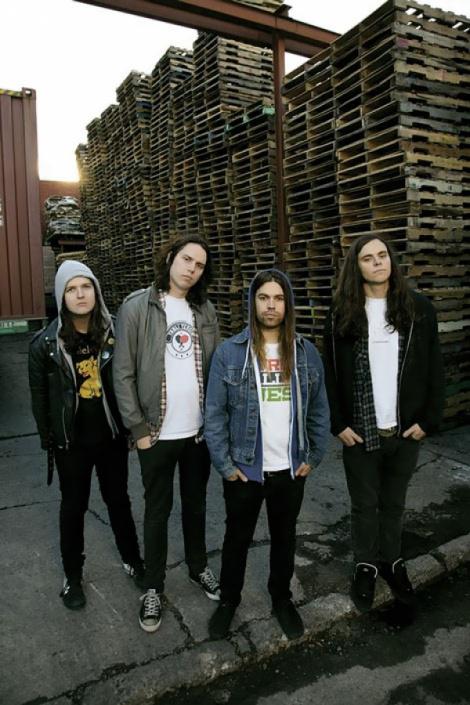 Australia's music culture, naturally, is fertile ground for grunge-rockers. Remember Silverchair? During the mid-90s onward, the then pubescent Pearl Jam pretenders garnered mass appeal with albums including Frogstomp, Freak Show and Neon Ballroom, and in their own country were elevated as national gods, much like Alan Shearer on Tyneside. And you all surely remember Jet, The Vines, and, er Crowded House, right?!
Brisbane stoners Violent Soho have sprung from the same soil, bearing their true colours. They're ballsy, they're slick, and they're relentless, sure. But their gloom laden guitars and wincing screeches - a la Smashing Pumpkins circa Mellon Collie - have been done better before.
'Son of Sam' is announced by a cyclic tumult of drums equally as beefy as anything thumped out by Jimmy Chamberline. But as the highly-strung riff and the ripping-slats-off-a-chicken-coop-voice are dropped, everything, with an air of finality, reeks of Billy Corgan's mob. Producer impresario Rick Ruben and Sonic Youth's Thurston Moore have been impressed by the Aussies, nevertheless.
'Bombs over Broadway' is a sneery punk number, loaded with gang shouts and lyrics about "fucking the system". Producer of Foo Fighters and the Pixies,Gil Norton's sound is muscular and punchy, but the content itself, which is trite and passé, is a glaring anachronism.
By Jamie Skey