Tracey Thorn - Oh, The Divorces!
by Amy Baker

Release Date:2010-04-19

Label: Strange Feeling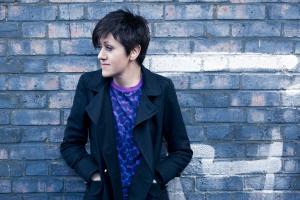 For those of you who are wondering why the name Tracey Thorn seems strangely familiar, it's because she is the chick with the unique and instantly recognisable voice behind Everything But The Girl.
The single 'Oh, The Divorces!' comes from Thorn's upcoming solo album Love and It's Opposite which follows on from her critically acclaimed 2007 album Out Of The Woods. Her most recent effort sees her reunited with Everything But The Girl partner Ben Watt and if the first single is anything to go by, this album promises to be something special.
Thorn states that 'Oh, The Divorces!' was chosen deliberately as the first track to be released from the album in order to make listeners a little uncomfortable and to set the mood for the album which she says is about growing up and growing older. The song opens and ends with the question "Who's next/ Who's next?" and the lyrics in between are simple and heartbreakingly honest about the emotions surrounding a divorce. All this is sung over a happy backing track which in no way reflects the melancholy lyrics, creating a weird, but enjoyable listening experience.
Although not having mass appeal, this single is unique and makes you want to listen to every lyric. Divorce is not necessarily something discussed in that many songs unless you listen to Dolly Parton (Or Tammy Wynette! - country'n'western Ed) on a regular basis, so it's an interesting break from the norm and something that caught my attention.
With her album boasting guest appearances from a range of guest stars including Al Doyle from Hot Chip and being produced by Ewan Pearson, the dude behind Delphic, I for one am looking forward to giving it a listen and would recommend that you do the same.
Amy Baker