Teleman - Brilliant Sanity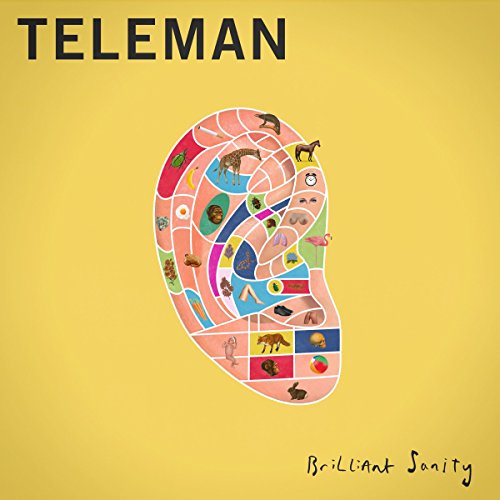 Teleman made an exceptionally polished debut album with Breakfast in 2014, a masterclass in indie-pop combining subtle, economic beats, clean guitar lines, and Tommy Sanders' joyous, uplifting vocal delivery of unrequited love songs and bedroom dramas. Refusing to sit back and take such positive reviews arrogantly, they've created album two in Brilliant Sanity.
The band has put down another bunch of addictively catchy songs, sticking to the same tried-and-tested format that served them so well on their first outing. Opener and current single 'Dusseldorf' is full of vital energy, bounce, and vigour. The duelling guitar and bass meet with a crash that perfectly melds together, while Sanders' heightened vocal remains youthful and buoyant: "Don't you want to know why I left you there all alone of the carousel spinning away… Put on, put on your favourite song".
It's so damn catchy you can't resist nodding your head to it. During the bridge we get some female spoken German dialect before the guitars let rip. It's a pretty fine opening.
Track two 'Fall In Time' couldn't be more opposite to its predecessor in its infancy. A funereal deep dark piano accompanied by Sanders' best Neil Tennant spoken word vocal and whilst the piano remains sedated in the background the rest of the band join with haste and the simplicity of the arrangement along with quickening pace makes every second tell.
Teleman's songs definitely tell of an unrequited love, heartbreak and basically not getting the girl and killing the baddies. 'Glory Hallelujah' personifies this when Sanders seemingly sobs "happy ever after, thank you for the late call….you make me lose my cool and if you get that thought, step on the spider". It chugs away with a bolshy arrogance that is quite hard to ignore.
'Superglue' is brilliantly quirky. A haunting but heightened keyboard riff accompanied by a bouncing rhythm section and an uncompromising ability to be irresistible to listen to. In some quarters they have been compared to XTC and it's easy to see the comparison as both bands are quintessential English pop music with a perchance for writing sharp, quick-witted, huggable songs.
The rest of the album follows suit by continuing to deliver those simple melodies and combining them to make Teleman so idiosyncratic in today's indie market. The driving 'Tangerine', the stately 'Melrose' and the dark lines of 'Drop Out' demonstrate the band's strong work ethos and ridiculously good song writing and talented musical arrangements.
'Brilliant Sanity' picks up where 'Breakfast' left off and with it a clutch of beguiling songs to absorb, it's a faultless follow up that will have you reaching continuously for the repeat button.