Autolux - Pussy's Dead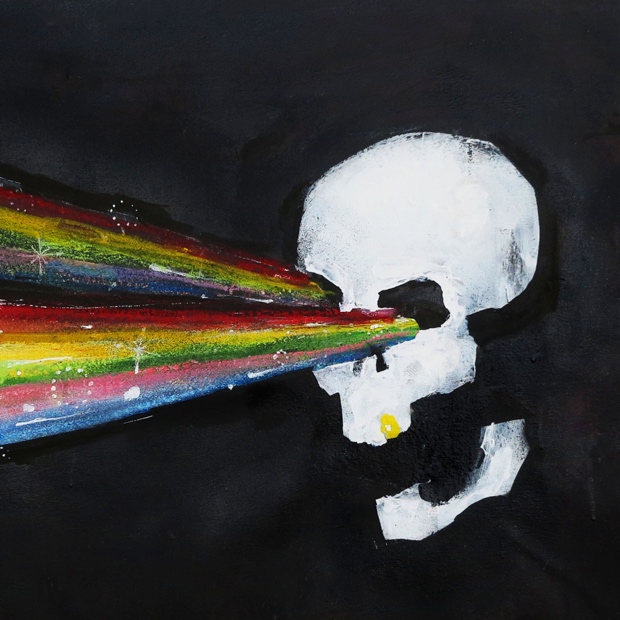 When the alt-rock/space-rock innovators Failure decided to call it quits back in the late 90s, few (save for their devoted fanbase) seemed to even notice that the band had just dropped one of their generation's (often-imitated/but-never-duplicated) masterpieces with Fantastic Planet. But all was not lost, as while the Ken Andrews/Greg Edwards partnership may have run its course, neither musician was finished musically. And so they both forged ahead on their separate paths, Andrews with a slew of projects ultimately culminating in a solo album/tour, and Edwards with eclectically-charged power-trio Autolux.
Simply put, Autolux's 2004 debut, Future Perfect, was pretty damn amazing. But it was nearly six years before they finally presented a proper follow up. And while Transit Transit continued to push their sound forward, the brazen immediacy of their debut was somewhat missing. But now, after almost another six years, Autolux is back with Pussy's Dead.
The formula is still pretty much the same: the band (singer/bassist Eugene Goreshter, drummer Carla Azar and Edwards on guitar/studio) dives head first into their electronically infused post/noise-rock with the same gritty reverence of their debut, evoking an impressively wide array of sounds and textures.
The album opens strongly with the pensive drone of "Selectallcopy" with its chorus of "It's so, so sad, to be happy all the time" serving as the album's defacto mantra. Lead-off single "Soft Scene" finds the band mining moodier territory with Azar's hushed vocal dripping across a bed of fuzzed out loops. And as is the case with most strong albums, some of the best tracks on Pussy's Dead ("Change My Head" and the epic "Becker") don't reveal themselves until the record's second half.
And so, while the seemingly unimaginable return of Failure last year gifted long-time fans with a 'monster' of an album, one couldn't help but wonder what that meant for all of those beloved projects that Andrews and Edwards had been cultivating over the years. Well suffice it say, Pussy's Dead is a welcome addition to the Autolux canon, every bit as satisfying as Future Perfect, and hopefully a hint of more things to come.
There are no comments posted here yet