Lykke Li - Youth Novels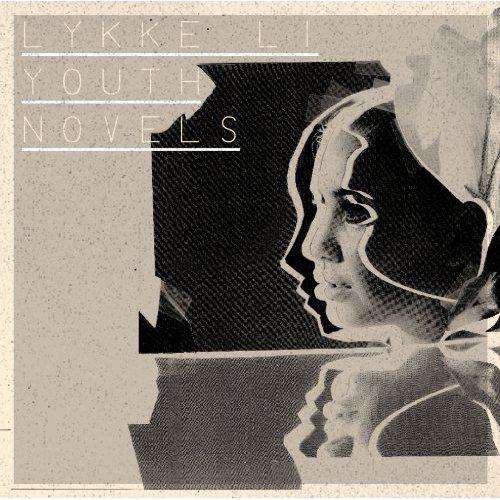 Why do Swedish people make such good pop music? ABBA, The Cardigans, Peter Bjorn & John and now Lykke Li. Twenty-two-year-old Lykke, real name Lykke Li Zachrisson has been enchanting audiences on Myspace and blogs with her fragile voice and coquettish charm. And now Lykke Li is preparing to release her much anticipated debut album Youth Novels.
In this album Lykke Li lays her heart on the table, documenting all the ups and downs of a failed relationship, making Youth novels a very apt title for this album. Lykke's lyrics read like the diary of an emotionally erratic teen, one minute she's strong and independent in 'I'm Good, I'm Gone', the next enjoying a good old cry in 'Let It Fall' and just when you think this girl is sweeter than a sugar-coated kitten she slaps you across the face with a line like "For you I keep my legs apart".
Lykke's singing style is just as unpredictable, her voice changes from dead-pan spoken word, to childish chirps, to breathy and sensuous and back again. The album is more a showcase of Lykke Li's vocal ability more than anything else. Producer Bjorn Yttling, of Peter Bjorn and John has kept things very minimal, showing restraint by highlighting Lykke's vocals with simple handclaps in 'I'm Good, I'm Gone or adding a brief jazz influence with the saxophone solo in 'Dance, Dance, Dance'.
The album has a song for every mood and covers every pop-genre fusion you can think of it's perfect syrupy electro-pop with an indie twist. Sure, to some people her cutesy voice and lovelorn lyrics are like nails down a chalk board. But for me? I've got to say Lykke, I think I'm a little bit in lalalala love with you.
Katy Ledger