Wand - 1000 Days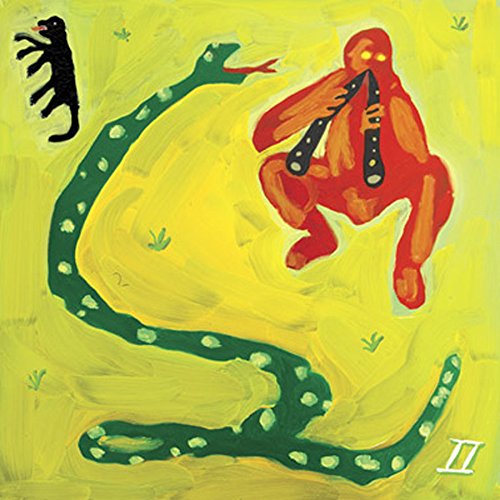 Heavily drenched in garage and glam rock are this quartet. They hang out in LA with fellow fuzz friends Ty Segall and Mikal Cronin, both known for dabbling in all things noise-pop with honey-drenched melodies.
Wand are drawn from similar blood but with subtle nuances leading to a more blissed-out, hazy psychedelic vibe, taking in the sounds of Cream and the stoned, trippy arrangements of The Doors. However, they step out of the shadows of Segall and his motley crew with this their third album and second release this year, 1000 days.
Mixing up the 12 songs here, they break us in immediately with the synth-wobbling of 'Grave Robber'. Cory Hanson's simple but rangey vocal sits up on a ledge whilst all around him is a cosmic mash up of wah wah guitar, broken keyboards and a big fat bloody baseline.
But it's not all bludegeoning, check out the Hanson centric 'Broken Sun' which is coated in plaintive melacholy.
There are a lot of very short songs on this album. Songs that stop dead in their tracks before they have even got going 'Paintings are Dead' and the mini wig out of 'Dungeon Dropper'. The former is less than 2 mins and the latter is just over and whilst it's highly commendable to take a curtailed approach Wand's best work is when they let the jams run riot on such tracks as the 4 minute instrumental 'Dovetail', a twisty turny dark slice of eclectic sounds that career off all over the place like an unmanned bumper car.
'Lower Order' is craggy and simply wonderful. Hanson puts on his best willowy falsetto whilst the rest of the band punish our ears with visceral gut wrenching riffs. 'Sleepy Dog' is my personal favourite on the album, even though again it is short it packs a lot of good positive ingredients and Hanson's vocals surreptitiously dive in and out at just the right time.
1000 days has some really strong moments, Hanson's demonstrative lyrics are complemented by the arrangements of his band mates and at times its a rattling good wheeze but it does feel overshadowed by a band trying a bit too hard to make the perfect record.
There are no comments posted here yet