Hey Colossus - Radio Static High
by Rob Taylor

Release Date:2015-10-02

Label: Rocket Recordings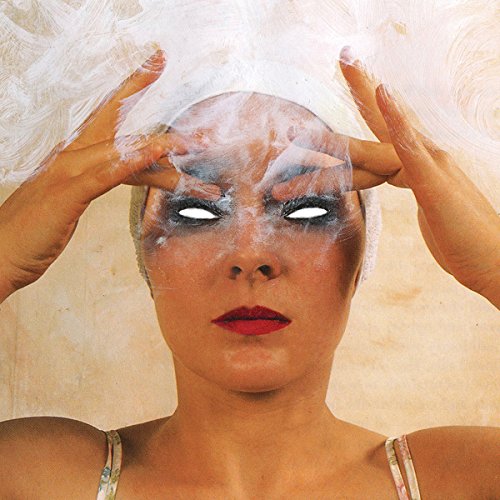 Those looking to close the shades on all things psychedelic would do well to dispense with the theory that young musicians are bone-jacking the 1960s, and head over to Rocket Recordings, who this year alone have given us such nonpareils as the fabulous Hills album Frid, and the funky debauchery of Shit and Shine's 54 Synth​-​brass, 38 Metal guitar, 65 Cathedral. Rocket have also had to keep a lid on the rumour that a quarter of their roster are related to Goat, but that creature has such a rich corollary, why wouldn't you exploit it ?
At the bristly end of the psych rock continuum come English dudes, Hey Colossus, with their own brand of experimental heavy psych-rock, which over time [since 2003] has morphed from agitator-punk to the more mind-blowing mix of classic rock, proto-metal, psych and experimental electronica. I was introduced to their music a few years back with the album Happy Birthday. It included the musical tornado 'Fire Up the Tambourine', a track of such rancour, and with power so inordinate, the least you could do but shake your fist in anger and enjoyment conjointly. Such beautiful noise deserved a wider audience but I guess doom filled white psych noise doesn't make sexy copy. If only.
Anyway, now they're about to release Radio Static High which contains the cover image of a model whose frontal lobe appears to have been fried by the sudden detonation of loud guitar. I guess she thought the album was freakin' good, and let's face it, the image is different, and a lot wittier, than your average psychedelic yawn splatter. Fact is, Radio Static High is freakin' good, but it's not because of sustained good vibes, sunshine and dodgy schrooms. It's because Hey Colossus have an alpha grab-bag of tumultuous devices at their disposal. Disembodied vocals, thunderous drumming, and a dark soundstage, like Black Sabbath mutating into Viet Cong and The Black Angels, and then bangin' out the results in the Church of the Anti-Christ.
Get this though folks, these guys can get all fuckin' groovy on your shrivelling asses as well. 'Memories of Wonder', said to be homage to Young's 'Cortez The Killer', conjures images of Geisha girls and whirling dervishes, and you can either nod benignly at the killer riffing, or you can be transported to far eastern lands. The choice is yours.
With Rocket Recordings, Sacred Bones and Ninja Tune, all is well in the alternative music world. March with the headaches on October 2nd.
There are no comments posted here yet