Various Artists - The First Rock And Roll Record
by Kevin Orton

Release Date:2011-11-14

Label: Famous Flames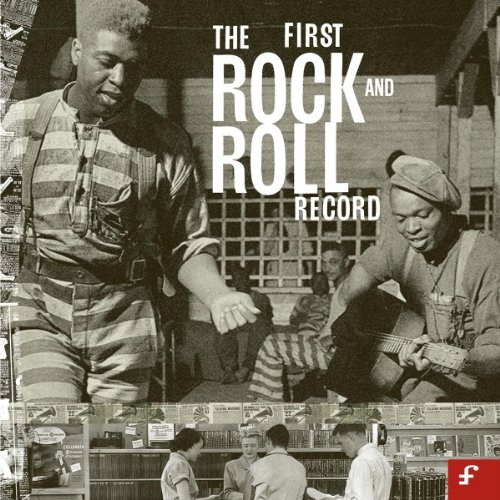 This compilation is based on the now out of print book, What Was the First Rock 'n' Roll Record? By Jim Dawson and Steve Propes. The goal is to examine the evolution of the modern day rock 'n' roll song. It's a wild ride with many stops along the way. Blues; jazz; swing; country; doo wop; boogie woogie; honky tonk, and of course rock 'n' roll.
Little Richard. Chuck Berry. Bo Diddley. Elvis Presley. Carl Perkins. Bill Haley. These are names synonymous with the birth of rock 'n' roll. But Judy Garland? Ella Fitzgerald? Nat King Cole? Benny Goodman? Illinois Jacquet? The Andrews Sisters? Some names, such as Jim Jackson and Joe Ligget, might not ring a bell but are equally a part of the picture.

In terms of forbearers, Charlie Patton, Muddy Waters and Hank Williams Sr. certainly recieve their due and are fittingly represented . But it's the lesser known names time has forgotten that this box set sheds light on, putting it all into perspective. Names like Goree Carter, Stick McGee, Arkie Shibley. Names evoking the Old Weird America captured on the now revered Harry Smith Folk Anthology. Like Harry Smith, this collection traces the evolution and development of a distinctively unique American Music . One that later captured the hearts and minds of post WW II Great Britain and was resold back to us in the form of the Beatles, Rolling Stones and Kinks.

The set begins with an acapella Camp Meeting Jubilee recording by unknown artists. "Rock and roll is in your heart," they sing. It's a scratchy field recording which serves as an apt introduction. The performers run through a variety of styles ending on a Gospel note. Trixie Smith follows and another Smith named Bessie can't help but come to mind. Elsewhere outfits like the Harlem Hamfats show any divide between Ragtime and Swing is a close one. Sister Rosetta Tharpe's Rock Me starts off as spare, early Charlie Patton Blues before breaking into a sultry mix of Swing and Jazz. Bob Wills' Ida Red has a decidedly Cajun Zydeco influence. One can hear the link with Hardrock Gunter's Gonna Dance All Night.
One can also hear the influence of Ella Fitzgerald's Rock It on Bill Haley's Rock Around the Clock. And while Haley's Rock Around the Clock is widely considered the first Rock & Roll Song, Italian American band, Sunny Dae and the Knights' cut the first version. Both have been included.
Arkie Shibley and his Mountain Boys' "Hot Rod Race" owes a lot to Woody Guthrie and its influence can be heard on Dylan's Motorpsycho Nightmare. Lyrically, it brings Chuck Berry's You Can't Catch Me to mind.
Ultimately, this isn't just an exercise in Musicology or scholarship but also pure fun. A great collection of toe tappers to liven up the party or to accompany a long drive. From start to finish one can see it's all connected and tossed into the same pot. A great big Musical gumbo, served to you piping hot and fresh as the day as it was made.