Chelsea Wolfe - Abyss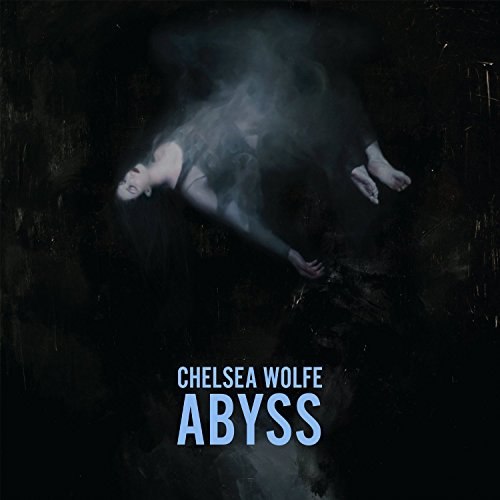 The music of Chelsea Wolfe is a lush cacophony of drones, dirges, and dark beauty that has proven to be quite transcendent with recent TV spots in hits shows such as The Walking Dead and Game of Thrones. The heady mixture of shoegaze, industrial, and doom metal combined with Chelsea's fragile but commanding vocals creates a wall-of-sound all it's own. Abyss, the singer-songwriter's fifth album and third overall for Sargent House records, is a funereal tour-de-force of raw emotion that impressively melds a pop charm into each aching track.
At its heaviest and slowest, Abyss channels the best of Type O Negative, with a calm vocal delivery akin to that of prog master Steven Wilson. The impenetrable, fuzzed-out guitar tone patently recalls the sonic textures of My Bloody Valentine, while the violent analog synth drones wouldn't be out of place on NIN's The Downward Spiral.
Right out of the gate 'Carrion Flowers' sets the stage with the most abrasive, yet musical gurgling synth riff you've ever heard before the tribal percussion ups the tension with Chelsea moaning and cooing like a morose banshee. 'Iron Moon' and 'Dragged Out' have sparse verses with plaintive vocals that crash into a heavy chorus filled with down-tuned Sabbath riffs.
'Crazy Love' takes a break from the dissonance, driven by acoustic guitars and Chelsea's breathy reverbed vocals. 'After the Fall' is a flirtation with electronica, while 'Color of Blood' buzzes on in desperation. 'The Abyss' closes the record on a macabre note with toy box chimes and violins accompanying Chelsea as she sings what she'd have you believe to be her last rites.
Due in part to its unchanging oppressive tone, Abyss could feel like an eternity if taken in whole. Interesting still is the fact that this sort of trudging melodrama is commercially viable. However, Chelsea Wolfe's ability to make such dark, sad music so appealing is both impressive and endearing. There is infinite beauty in darkness and Abyss won't let you forget it for 56 minutes.