Ducktails - St. Catherine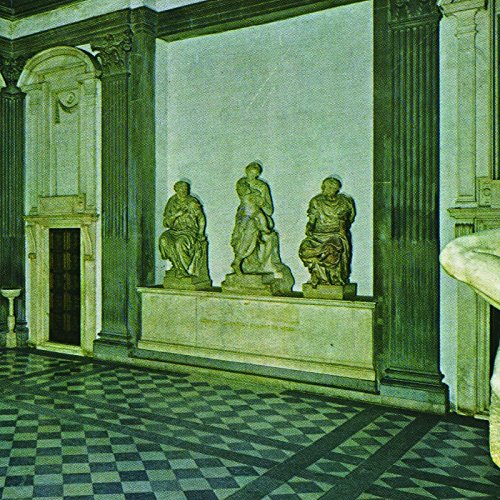 St. Catherine is the fifth studio album by New Jersey psychedelic pop band Ducktails. Though the band includes four members, it is largely the project of Matt Mondanile, best known as one of the guitarists in Real Estate. On the albums leading up to St. Catherine, the band steadily refined its hypnagogic pop aesthetic, slowly breaking away from lo-fi recording techniques, but has never created such a coherent album statement until now.
That's surprising given that this album was recorded in bedrooms and studios all across the world, in cities as diverse as Los Angeles and Berlin. Though partially recorded in studios, the music this band makes is bedroom music: recorded at home and best heard alone in a bedroom. That's how I first listened to the album, and it quickly became the soundtrack to my idle summer daydreams.
The baroque pop instrumental 'The Disney Afternoon' starts off the album, indicating what's in store for the rest of the 11 tracks. It is music without a sense of urgency, and the songs float by almost without notice, the sonic equivalent of cloud watching.
Julia Holter, who also seems to be headed towards a similar
, adds her distinctive voice to 'Heaven's Room' and 'Church'. These songs openly address religious themes, and Mondanile's direct lyrics shouldn't really come as much of a surprise. It's all been done before.
Brian Wilson, the founding saint of
, sang praises to an imaginary, paradisiacal California and also addressed deity in his music. But like Wilson, Mondanile's lyrical directness isn't always reverent or whimsical, as on 'The Laughing Woman' where he confronts life's hard realities singing, "Can you stop thinking life's a joke/ when you know everybody hurts/ pretending everything's just fine."
Though this album sounds light, that does not mean it is exclusively happy. Some may write St. Catherine off as shallow, sentimental hogwash, especially in an age that insists that sadness and frustration should always sound fractured and sad. But listening to music in that way can be a disservice to music that can be both happy and sad, if the listener is willing to read between the lines.
This is one of those albums that the more you listen to, the more you hear the other causes and effects of daydreaming in a bedroom. Feelings of loneliness, boredom and depression suddenly coexist with the peace that comes from quietly watching the world outside your window, maybe dreaming it was a little better than the one you currently see.