Dommengang - Everybody's Boogie
by Rob Taylor

Release Date:2015-05-18

Label: Thrill Jockey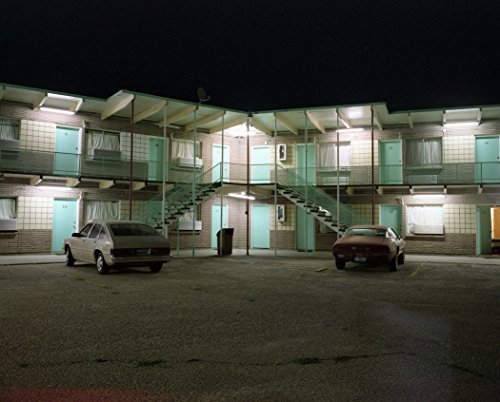 Dommengang have an appreciation of the blues as the dominant ingredient in rock 'n' roll. Everybody's Boogie lives up to its name, traversing a range of moods and styles across the blues, space-rock and psych spectrum.
The band plays with light and shade, low and high dynamics, uses various pedal effects and builds structure from near stasis to rapturous sound employing the full resources of the group. On 'Everybody's Boogie' for instance, the minimalist guitar echo and feedback is a prelude to some monstrous percussion, and true to the title, a boogie emerges which is all roadhouse blues and cruising around on one of those ape-hanging Harleys.
If you thought Dommengang were channelling The Doors on 'Everybody's Boogie', they shift gear on 'Hats Off to Magic', which is reminiscent of Canned Heat playing with John Lee Hooker. A rapidly repeated blues pick, a second guitar scaling the frets, and generally a real "How, How, How" kind of yowl is in order. The drummer slamming down so hard, John Bonham must have been coursing through his veins. On that note, the hyperbaric pulsations often kick out the jams.
To show that Dommengang are most definitely not all bluster and blues progressions, there's some ruminative interludes on 'Her Blues' and 'How Luck Will Travel', the latter really twangy, but warped, like viewing Waikiki through thick condensation.
'Wild in the Street Blues' transitions seamlessly into Tuareg blues, and conjures snake charmers in Sub-Saharan marketplaces. The real gold, though, is in fuzzed-out stomper 'Burning Off the Years' a boogie jam with surf-rock aspirations, and the speedo check again confirms the pedal is flat to the floor, and 'CC' with its metallic slow-core blues riffs and high-pitched hum. The whole second half of 'CC' sounds like a fantastic lead-out, fizzling and crackling like an illegal bunger.
'Lost My Way' swelters away like it's an outtake from Jack Nitzsche's soundtrack to The Hot Spot, final proof that Dommengang can soundtrack both your road-trip and your margarita at sundown.