Jim O'Rourke - Simple Songs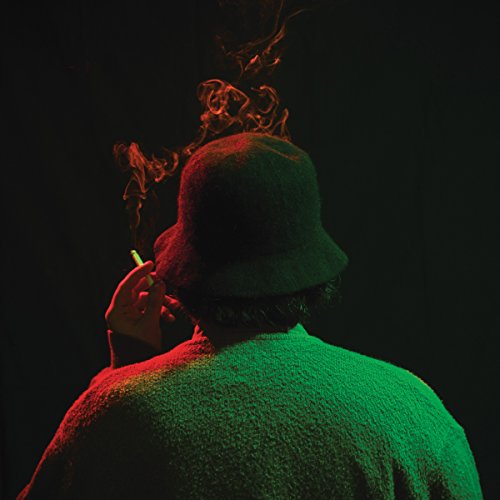 I feel like the ubiquitous Jim O'Rourke needs no introduction at this point, but in case you're just beginning to discover his music (which makes me very jealous of you), here's a brief summary of the biggest highlights of his prolific and varied career thus far: He engineered and played on Yankee Hotel Foxtrot, mixed Ys, played as an actual member of Sonic Youth and Gastr del Sol, and has produced acts like John Fahey, Smog, Stereolab, and Beth Orton.
In addition to that high-profile work, O'Rourke has also been involved with experimental music for over two decades, collaborating with artists as diverse as underground guitar heroes Derek Bailey and Loren Connors, legendary noise musician Merzbow, and Japanese free-jazz wizard Akira Sakata. Outside of collaborations, O'Rourke has released a stream of excellent, pop-oriented solo albums on Drag City since the late 90s.
Whew! That brings us to his latest solo effort for Drag City, Simple Songs. Musically, the album's title is a misnomer as you won't find a single 'simple' song on this album. The songs are simple like a Brian Wilson, Van Dyke Parks, or Burt Bacharach song is simple. Like them, O'Rourke makes widescreen music that sounds innocent after a casual listen but is actually filled with intricate arrangements and adult complexities that reward in-depth listening. The songs on this album are only simple in the sense that they reach the listener honestly and directly.
That could be due in large part to O'Rourke's voice. The majority of O'Rourke's recorded output is instrumental, so it is a rare (it's been 14 years) treat to hear him sing. On Insignificance and particularly Eureka we heard a higher, younger voice; O'Rourke was still in the first decade of his career.
On Simple Songs, his voice sounds deeper and weathered, with a Bill Callahan and Kurt Wagner profundity. When we first hear his voice on the sweeping opener ,'Friends With Benefits', it's the sound of an old friend whose voice we haven't heard in a long time. He sings, "Nice to see you once again/ Been a long time my friends/ since you crossed my mind at all."
Time, and the hard-earned wisdom that comes with it, is a common theme throughout the album. O'Rourke seems to know the older you get, the less things appear static. Simple Songs captures the sound of a constantly modulating reality, always reinventing itself. It's restless, but sprinkled with moments of clarity and calm.
We hear clarity in the powerful vocal delivery on 'Hotel Blue' when O'Rourke momentarily stops time and cries out "All seats are taken," and we feel calm in the beautiful guitar and strings break in 'Last Year'. By the end of the album, weary O'Rourke affectingly sings "Even a captain needs a rest" on 'End of the Road' before building up to one last wild crescendo in the final track and then fading out for good.
Listening to Simple Songs got me thinking about time and context with new music. We listen to so much music that is a product of our time, music that reflects current social and cultural trends. Yesterday, I played this album in the car and my mother commented, "I can't tell what decade this was made in." In an age obsessed with what's trending, it's remarkable to hear an artist whose sound is so far removed from time, so universal.
Therein lies the great paradox of this album: It feels timeless while simultaneously being so utterly preoccupied with time. That duality is what makes Simple Songs so refreshing and heartfelt, and what will make me come back to it for a long time.