Shlohmo - Dark red
by Jim Harris

Release Date:2015-04-06

Label: Matador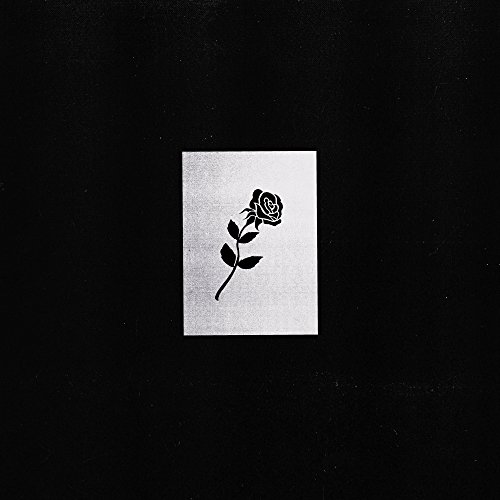 Henry Laufer, better known as Shlohmo, has come out with his second album of dark electronic music, Dark Red, and it continues in the melodic, moody electronica that he established with his first album, Bad Vibes. Laufer comes from good heritage as his father was in Captain Beefheart's band back in the day. Hailing from LA and being a mixer, obviously he has to be better than your average dance DJ to get a record deal and with this album he proves it.
Dark Red has all the prerequisites needed for dark electro-pop - no vocals and all the track titles deal with horror movie-driven allusions to death, decay, suffocation, etc. All the necessary topics that point to a troubled, angsty, young man who thrives in the dark recesses of a synthesizer to mix out his frustrations and prove what a musical genius he really is. But this isn't as disjointed, fragmented or industrial as, say, Icon of Coil, or as sinister as Wumscut. (I mean, come on, he comes from the burbs of LA, not some Berlin housing complex...)
But even if it's a stretch to add the Dark to the Red, this is a unique and catchy release of well-crafted electronica that Laufer mixes into a surprisingly cohesive vision. Starting with the shrieking squall of the opening track, 'Ten Days of Falling', on which Shlohmo creates a wonderful sense of falling, most every track that follows is a masterfully rendered mix that seems to step out of the more predictable patterns with some cool percussive beats.
The best connection that you can have with successful dark electronica is the sort of hypnotic rhythms that hook into you, and Dark Red does this consistently, with such standout tracks as 'Meet Ur Maker' and 'Ditch'. The former song, with its searing, ethereal, moog-like retro synth, sounds like any number of tracks that would qualify a more successful mind.in.a.box release.
Shlohmo seems to work hard at the craft of moving electronica into cohesive song structures and with the ballistics and mixes, Dark Red is a success. Well worth listening to for fans of EBM, Skrillex, and darker electronic music of any kind really.
There are no comments posted here yet