New Candys - New Candys As Medicine
by Jim Harris

Release Date:2015-04-07

Label: Fuzz Club Records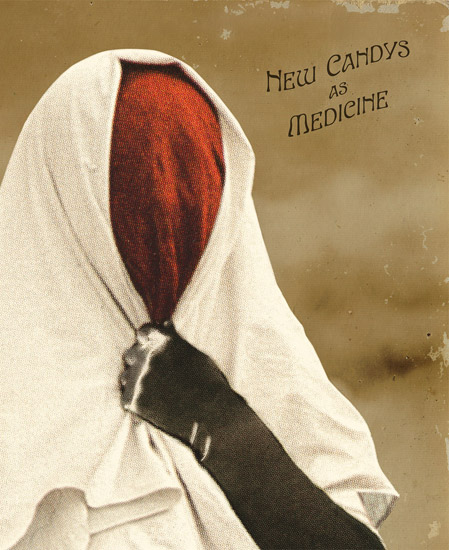 New Candys as Medicine is the finest psych release since last year's Goat album. This album is thoroughbred heavy-psych. Each song, beginning with the appropriately titled 'Thrill or Trip', kicks off with that post-punk ethic of a solitary riff to lead into the track, and what ensues, for all 10 tracks, is pure pounding, stomping rock 'n' roll psych bliss.
There hasn't been such a blast of attitude-based psych with such consistency since The Morning After Girls blew it out in 2005. One listen alone to this album and you know you're in the realm of a special band.
This isn't frilly psychedelic rock with paisley-colored riffs and waves of machine-generated, cascading metal strings. This is not The Warlocks or Tame Impala droning on and on. New Candys hark back to the mid-90s, when The Jesus & Mary Chain snarled their way through 'I Love/Hate Rock and Roll' and such bands as The Dandy Warhols were blasting out 'Good Morning'. This is psych-rock more rooted in The Stones and Dinosaur Jr. than Sgt. Pepper, with masterful touches of rockabilly and garage stomps.
And thank the musical gods for New Candys. This is 10 tracks of riff-heavy, mid-tempo, howling rock 'n' roll psych at its finest. Sample such tracks as 'Patent Medicine' and 'Dark Love' and you will know.
There are nice touches of that necessary Middle-Eastern twanging on a few songs, plenty of reverb, and every song stomps it out like nothing I've heard in a long time. The music is sustained and creative through each and every track. This band knows what works.
New Candys as Medicine is my top album of 2015.
There are no comments posted here yet