Various Artists - Cut Pieces: Tribute To Yoko Ono
by Rich Morris

Release Date:2015-02-09

Label: Self released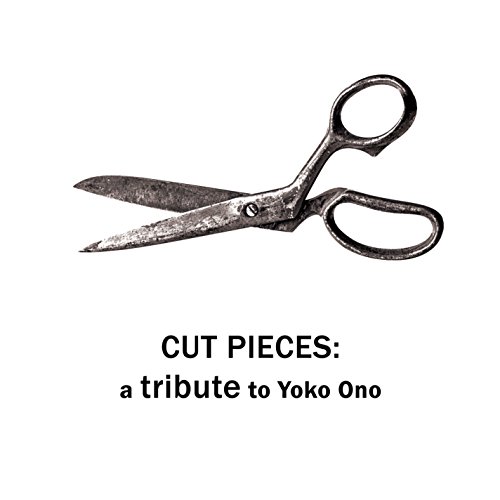 Tribute compilations, where different acts (often a bunch of names on the same label) cover songs by one artist or band are, almost by definition, a mixed bag. You might well find your favourite broken-hearted indie-pop weepy has been brutalised into thrash-punk, or perhaps a slice of sexy synth-pop is now a lo-fi kafuffle on the brink of collapse. And some wag always seems to think that deconstructing a song you love into murky bedroom electronica is a good idea, when the result is just… demoralising.
So one comes to Cut Pieces, put together by Main Man Records, with expectation healthily lowered. And yeah, there are some 'Huh… OK' moments (If you want to know what Yoko would have sounded like if she's been a testosterony, hard-rockin' dude, check out Frankenstein 3000's 'Move on Fast').
But what hits you the most is actually the consistency. Every track, no matter how it's interpreted, no matter the disparate styles explored (from blues-rock, to acoustic whimsy, piano ballad to country-folk), every one still sounds completely like a Yoko Ono composition. Her voice, her timbre, diction and poise, ring through so clearly that she's almost an audible presence.
This is most evident on the comp's highpoint (and, to be fair, Ono's recorded highpoint too), 'Walking on Thin Ice', here rendered by Jack Brag. Brag performs the vocal in a slurred, bruised baritone, like Tom Waits if he wasn't self-consciously weird. This, together with the mix of blues guitar and mournful violin, take the song far away from its mutant disco roots.
And yet, Ono's authorial voice, her imperious yet fragile, mysterious yet vulnerable vocal style, comes through loud and clear. Which, wonderfully, is really one in the eye for all those misogynistic jerk-offs who maintain, years after it stopped being cool, that Ono's only claim to fame is being married to a white guy with a penis.
Those of us who are long-time Ono fans know her songwriting has been consistent (if steadily refined) all the way from 1971's Fly through to 2013's Take Me to the Land of Hell. This is a woman, now in her 80s, who has scored numerous club hits in the US while collaborating with the likes of The Flaming Lips, Beastie Boys, Cornelius, and Kim Gordon and Thurston Moore, all while remaining experimental and punk as hell.
Which brings me to my only real criticism of this tribute: It's pretty musically conservative. The country stroll of Rebecca Turner's reading of 'Nobody Sees Me Like You Do' and the easy-going pop of Deena and the Laughing Dogs' 'Waiting for the Sunrise' are lovely indeed, but they're trad and safe in a way Ono's music has rarely been.
Only the closing 'Goodbye Sadness' by Ruby on the Vine sounds a little modern with its chiptuney organ. Cracking it is, too. Then again, the idea of Ono's songs being given a pronounced country, folk and blues twang is interesting in itself, even if the execution doesn't always sparkle, and it serves once again to underline how solid the songwriting is.
They are a mixed bag, tribute comps. But this one's stuffed with more goodies than most.
There are no comments posted here yet