Carl Barât & The Jackals - Let It Reign
by Nse Ette

Release Date:2015-02-17

Label: Grand Jury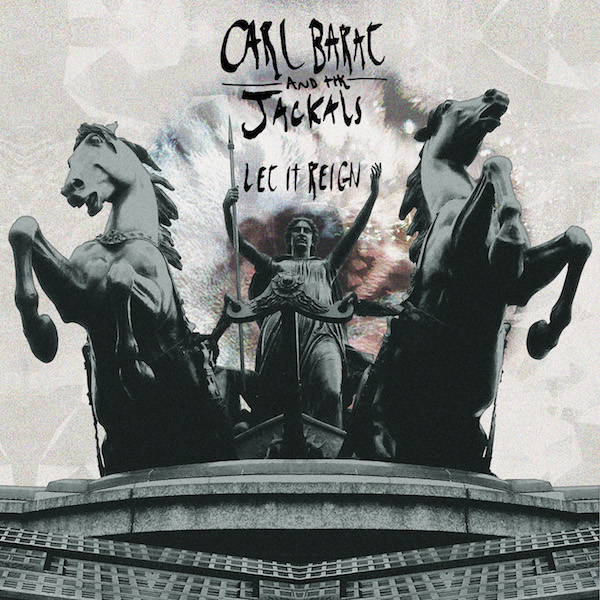 Carl Barât is back with a newly convened backing band, The Jackals, on his second post-Libertines/Dirty Pretty Things release. The album comprises 10 straight-ahead, raucous rockers. No theatrical, introspective experimentation as was found on his eponymous debut.
The ragged, ska-tinged 'Glory Days' opens the collection, an ode to British and Commonwealth soldiers shot for desertion after World War I. "Don't touch me/ You're a marked man now/ You can say goodbye to the last gang in town," he sings. 'Summer in the Trenches' sounds like a punky Madness, while 'Beginning to See' finds Barât singing in a languid lower register against a laid-back melodic backdrop with dreamy harmonies. Following in a similar vein is the moody 'March of the Idle' with an anthemic chorus.

'We Want More' is a driving rocker with a catchy "Yeah yeah" refrain, but 'War of the Roses' is the highlight; moody grooves, spoken/sung verses, juxtaposed with a snarling chorus, some whiffs of Oasis, a blistering guitar coda, and (perhaps) a lyrical allusion to his pal Pete Doherty. 'The Gears' is a frenetic minute-and-a-half punk assault, while the closing title track is a tender, almost hymnal, guitar-driven ballad.

This is a solid collection with top-notch musicianship, similar to, yet distinct from his past work. It will be interesting to see what Barât and his Libertines mates will come up with on the new album they are currently recording.