Two Gallants - We Are Undone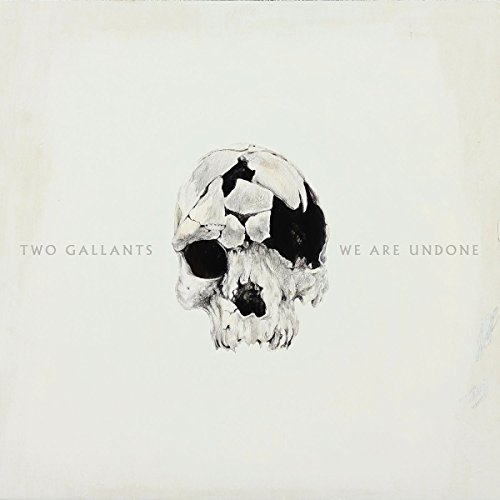 Are they on hiatus? Have they disbanded? Those are the kind of questions which big gaps between albums beg, and Two Gallants have taken a lot of time to deliver up their previous album and their latest, We Are Undone. The impetus built by this duo while with Saddle Creek has seemingly dissipated.
What you get from this album is a real whiff of their sound. They haven't shaken things up in any definitive way which will propel them onwards, but you can still sense that they have a keen passion for what they're doing. 'Fools Like Us' romps in a fully fuzzed Americana sound and is by far the standout track. Adam Stephens gives plenty to every song, attempting to lend character through his grunge-influenced voice, but there are plenty of middling tracks where you can easily lose interest.
'Some Trouble' offers more no-frills Americana rock but 'Heartbreakdown' and 'There's So Much I Don't Know' toil too long. 'Katy Kruelly' stands out because of a slightly different, melodic acoustic approach, only let down by some awful attempts at forcing the rhyming scheme.
If you're a fan of your music being undiluted and undisturbed by lots of over-dubbing then this will melt your heart and your face. However, if this band is to have a future then they need to push on, either musically or thematically. It's not fair to compare any of the duos who appeared in the rise of The White Stripes, but when you think about direction and consistency Two Gallants seem to lack what others have in spades.
This album acts as a decent summary of their music overall and their careers. Friends and collaborators from an early age, they would undoubtedly still be making music either way, and they're most likely doing it for the love of it rather than the money or the glory.