R.E.M. - 7IN – 83-88
by Dan Clay

Release Date:2014-12-08

Label: Capitol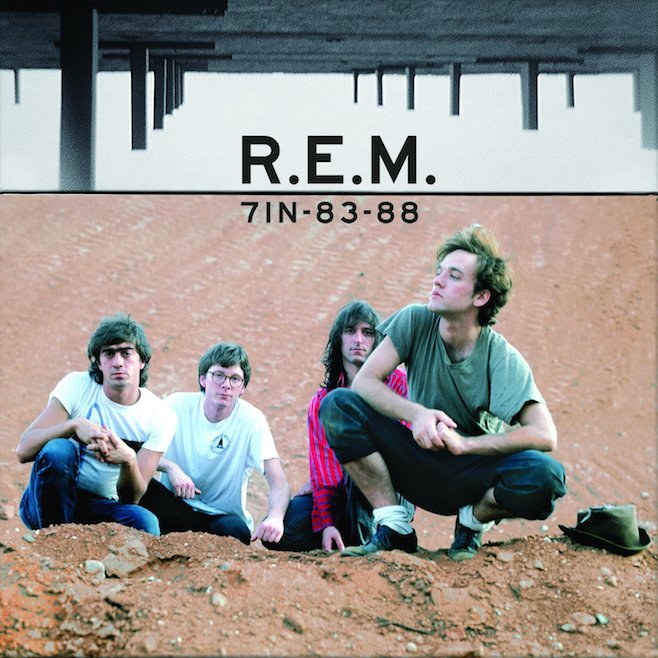 With only a couple of additions to the widely available REM.: Singles Collected, released in 1994, and many more b-sides available on the fabulous Dead Letter Office, you could be forgiven for wondering why you should splash your cash on this collection of 11 singles from the Athens band's influential I.R.S. years.
The answer lies in the title. This release will undoubtedly interest vinyl collectors keen to snap up these 7in releases and complete their compendium.
The band, of course, need no introduction. Anyone familiar with their music post-I.R.S. at Warner Bros will probably already own both Out of Time and Automatic for the People. What they might not know though is just how creative and critically successful the band were before they received the commercial success their early promise highlighted.
Stretching from their 1983 debut Murmur right through to the acclaimed 1987 breakthrough Document, there are enough gems in this collection to satisfy both ardent fan and newcomer alike. From the stomping first beats and chords of 'Radio Free Europe' to the crunchy, raw power of 'Finest Worksong' - just pick a classic from this fabulous collection.
Of the singles, the country-fused '
', slow-burning 'Wendell Gee', the often covered 'Driver 8', and Michael Stipe favourite 'Fall on Me' really stand out; the latter emerging as possibly their finest moment from the decade. Elsewhere, later singles 'The One I Love' and live set-closer 'It's The End of the World As We Know It' showcase the band's knack for a catchy hook and their wry sense of humour.
Of the b-sides. the fabulous '
', with its jingly guitar-pluck and Mike Mills' harmonies, could easily sit among the singles, while both 'Crazy's catchy chorus and a live acoustic version of 'Maps and Legends' both stand out. Instrumental numbers such as 'Rotary Ten', 'White Tornado', and waltzy smoocher 'Last Date' add a sense of intrigue, although only the latter really catches the imagination and interest.
So while those original albums (or recently released remastered versions) or the aforementioned Singles CD might already be in your catalogue, for fans and collectors, this 7in discography of some of R.E.M.'s finest work and songs is a truly worthy document.