Ariel Pink - Pom Pom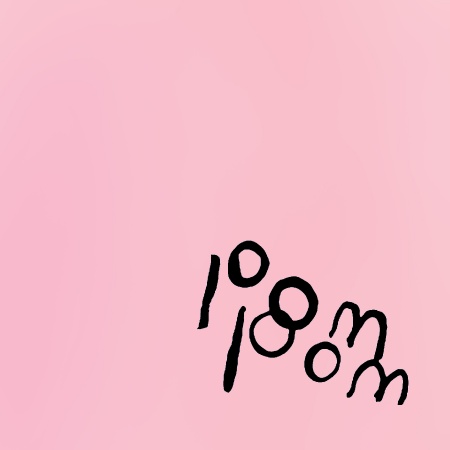 If there's any kind of unifying aspect to this, the proper solo double-album from Ariel Pink, it's that it's unmistakably his and his only. There's no one quite like him in the current musical landscape and his combination of odd, fun, and catchy remains fully intact once here. This is obvious right from the outset.
It's clear from song to song there's no solid concept at work, as the moods bounce back and forth along with the lyrical content. This is no hindrance, however.
In the first of many cues to not take this album too seriously, 'Plastic Raincoats in the Pig Parade' leads the album as a jingle-jangle cartoonish acid trip of sorts. What it's really about is anyone's guess. A missing cut from an obscure kid's TV show that never existed? Despite its weirdness, this, along with the subsequent tracks, prove there is something seriously good going on here, albeit in the absurd, loveable style we've gotten used to with his recent work.
There's a John Maus vibe on a couple tracks, namely 'White Freckles' and 'Not Enough Violence'. The former contains abrupt tempo changes and has the same retro-yet-futuristic feel that Maus had on full display with We Must Become the Pitiless Censors of Ourselves. The latter track opens with the line: "Time is up, your doomsday clock sealed/ Carry the cross, boy, and make your bed." The theme of gloominess in a world of chaos plays along with Pink's manipulated, heavy-laden vocals.
'Four Shadows' embodies the concept album theatrics of Queensryche's Operation: Mindcrime, especially with the delivery of "There in the afterglow/ Keep your eyes on the dream." It then moves right into what could easily have been a lost number from The Rocky Horror Picture Show with the line: "Only darkness in the night/ Things that go bump in the night."
The whole album plays out like a soundtrack where most of the songs could easily fit a scene in some lost or forgotten movie. The sequencing of the tracks furthers this idea and also keeps the dullness at bay, considering its just-over-an-hour length.
Instantly likeable, 'Lipstick' is one of the catchiest, pure pop songs you're likely to hear about witnessing a murder. It's pulled right out of the 80s, and is right up there with the best Ariel Pink pop tunes. "Shower me in blood, child/ Shower me in lipstick" has a curious morbidity when taken out of context, but try not to sing along, I dare you. 'Put Your Number in My Phone' is just as catchy, and as weirdly sweet as any love song only he could pen.
Anthemic 'One Summer Night' provides a dizzying listen as it moves up and down and back and forth. Although lyrically bleak, at certain points it resembles a musical number: "Happy days of childlike bliss all innocence and lies/ Time is running out..."
His goofy, bizarre antics come to fruition with 'Nude Beach a Go-Go'. It's a 60s inspired surf jam about a nude beach full of youth where "All the parents don't like the action." Similarly, his silliness is all over 'Jell-o' where he sings about - you guessed it - Jell-o: "Sticky cubes of Kool-Aid action/ Liquid sky/ Quick satisfaction."
A seedy, sexual world is also conjured up, first on 'Sexual Athletics' with its 70s porno-funk jive. At its midpoint it becomes a music-box lullaby with the lyrics: "Sexual diversion/ Don't call it perversion." Secondly, we get the dirty bass-driven 'Black Ballerina', on which you're smack-dabbed within the dive-bar atmosphere where the stripper in the song dances.
A lament to days of yore, when technology didn't lay such a huge claim on our lives, 'Picture Me Gone' is a standout track. The repeated chorus ("Picture me gone... picture me not") begs for us to add our voices to the sing-along. Feel free to join the woozy whistling that follows, or just quietly enjoy its forlorn call over the synth/drum track.
The album ends brightly with the sun-dappled 'Dayzed Inn Daydreams'. It's the perfect closer for an record with such a diverse grab-bag of tracks.
For all of Ariel Pink's stylistic acrobatics, one thing's for sure: he's remained consistent with regard to his recent ouput, and that's hard not to admire. pom pom is further proof of that, and we should be glad for it.