Nick Oliveri - Leave Me Alone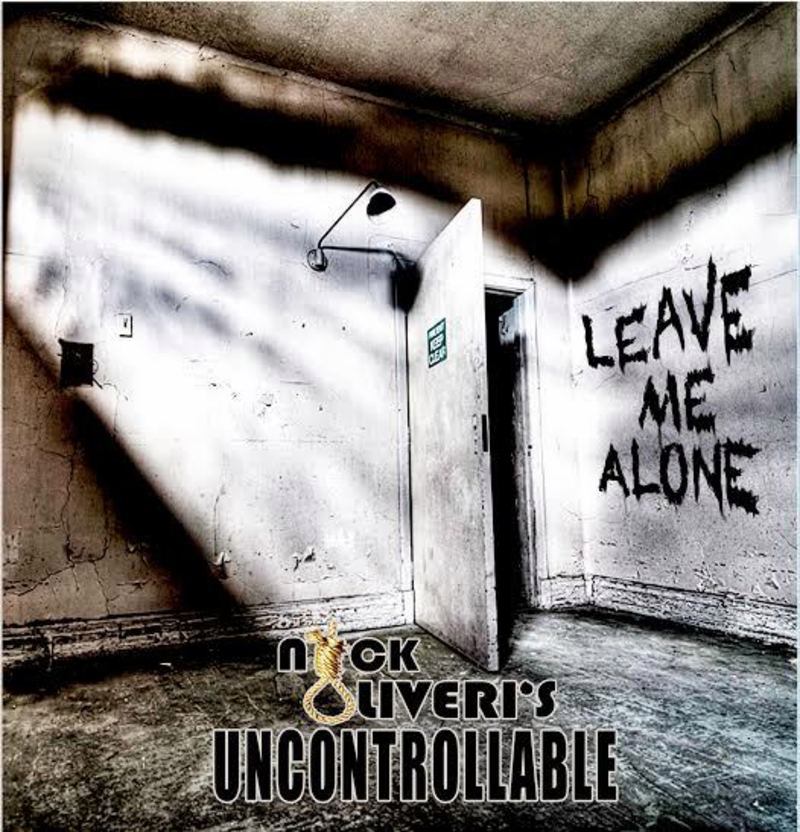 There are moments on 'Luv is Fiction' where Oliveri actually sounds like he's channelling the vocal drawl of Zack de la Rocha, but mostly he just sounds like himself. This will be a relief to most fans, to others it will remind them of what Oliveri can't muster on his own.
The album is billed as Nick Oliveri's Uncontrollable, though the musicians are controlled enough to give you the sense of noise rock but still remained heavily stapled within a hardcore tradition. There is certainly a lot of noise – most of it Oliveri's vocals - but there's also the occasional melodic passage passing through the loud guitars. Unfortunately, these melodic encounters feel so vague that they never really stick in the mind. Guitar solos are all competently performed but lack some individuality.
'Rorbot Man' has a strong Rated R vibe to it via both 'Tension Head' and 'I Think I Lost My Headache' - two highly contrasting songs married through their distinct different rhythms. But there are no real standout tracks. Maybe that's a symptom of too much Oliveri despite the fair splattering of guest artists, maybe it's a sign that he's just so completely lost in himself that he doesn't realise how pathetic ending a song with the sound of fists smashing up chairs and tables actually is.
"My kiss is my fist/ My kiss my fist" could be one of the worst lyrics I've recently heard and the rest of the album does little to remedy this. 'The Void' is almost something different but still indulges itself in noise at the end, leaving the title track as the barely noticeable 'gentle' (or acoustic) track.
Leave Me Alone sounds like early hardcore influences such as Black Flag – those punk riffs are all over this album. Nothing exemplifies this more than 'Come and You're Gone' and the closer 'Death Leads the Way'. The latter almost has a sonic-boom all its own making, the cheap 'explosion' sound-clips bookending the song completely pointless.
I always thought Oliveri was the pop influence on QotSA albums - 'Gonna Leave You' always sat perfectly happy alongside songs like 'Quick and to the Pointless' and 'Six Shooter' - but there's no pop here, it's all just noisy guitars and vocals without any hooks. And all he ever feels like singing about are bar room brawls and his fists, without making the listener actually care about those things.
Sure, Oliveri probably doesn't care what you think, but his promoting of violence seems hackneyed and boring now. In small doses surrounded by more meaningful, heartfelt, and interesting melodies, this stuff is fine. But as an album it's just ho-hum, and you may come away from Leave Me Alone having no problem whatsoever with leaving Nick Oliveri alone.