The Heads - Everybody Knows We Got Nowhere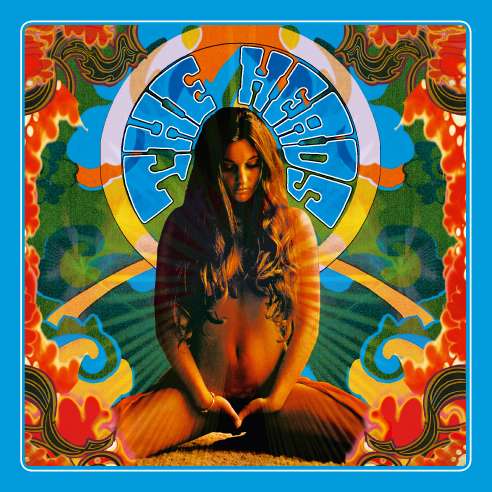 This lavish reissue of the Bristol psych-os' second album comes in several formats to please even the most hardcore collector, from a double-CD (reviewed here) to a double-LP in the original gatefold sleeve to the drool-inducing five-LP box that tosses in several huge posters, a fullsize booklet of rare photos and sleeve notes, a bonus LP (not included in the CD version), California Jams, which was recorded on their 2000 US tour, and a bonus CD (exclusive to the box) of rare, contemporaneous demos. Pick your poison and let your freak flag fly, for what we have here is not only The Heads' personal fave rave, but the two-CD and boxset version, which includes a dozen bonus tracks culled from BBC sessions and their early 10in EPs on Man's Ruin. That's over two-and-a-half hours of maniacal mayhem – an awful lot o' head for your money, and it'll take a while for you to wrap your ears around whichever package you choose. Our best bet is to just dive in, head-long, and let the sonic sludge bathe over us.
The 'Legavaan Satellite' welcomes you to the album by suggesting you sit back and relax and enjoy the flow… and then pummels the shit out of your brain with a metallic KO that's lies somewhere between Hawkwind, Loop, and Stooges. Stoner metal is alive and well on the English coast.
The original nine-and-a-half minute monster from the Mao Tinitus EP is one of the bevvy of bonus tracks and is a completely different, earsplitting workout. Its lo-fi brain destruction is a kitchen sink full of effects pedals and Sabbathian death marches, and shows how much the lads have progressed and refined their sonic attack in just three short years. It's also a bit of an endurance test to see how long you can last buried under all that sludge before you pull the trigger and hit the 'next' button on your remote. I'm proud to say I almost made it past the eight-minute mark before bailing. Your mileage will definitely vary!
Back to the album proper. We get 'Thumbs' plastering us up against the wall with some ZZ Top-meets-Motörhead riffage, but then all, er, Heads are turned by the rather pretty instrumental dalliance, 'Kraut Byrds', which is actually a quite relaxing, little jazzy cocktail. But fear not, '#'75' is back to the kind of full-on, sonic-demonic skullcrush that Archdrude Julian Cope stumbled through with his Brain Donor and L.A.M.F. side-projects. By now the album oscillates wildly between razor-sharp, white hot noise and the occasional calming instrumental sorbet that gives us almost enough time to catch our breath before the next onslaught begins ('Song No. 1' is a lovely example of the former).
The experimental side of the band peaks through on the backwards tape-loop 'My My', while the almost self-explanatory 'Motorjam' is nearly 10 minutes of six-string wankery reminiscent of Bevis Frond's more unwieldy side-long excursions, 'The Miskatonic Variations' or 'Tangerine Infringement Beak'. The album ends with the 13-minute wah-wah space jam 'Long Gone', which you will certainly be (in more ways than one) if you've made it this far.
The BBC sessions are crystal clear (possibly from the rarer-than-hen's-teeth CDR of the Radio 1 FM Sessions the BBC gave to Cargo/Headhunter which eventually found its way into bassist Hugo Morgan's private collection) and offer more unbridled brain renovations, from the mid-90s Mark Radcliffe session ('Delwyn's Conkers' and a firebreathing 'Gnu') to their complete (second) Peel Session (26 January 1997) featuring an incendiary 'Legavaan Satellite', the 'Set the Controls For The Heart Of The Sun'-inspired 'You Can Lean Back Sometimes', and the session-only chill-out, 'Post Relaxation'.
If you've only recently discovered The Heads, you might want to take a chance on experiencing this seminal release from 14 years ago. You'll find their sound was pretty much set as stone(d) noiseniks right from the start (particularly on the formative Man's Ruin tracks that make up the bulk of the second disc) and has evolved slowly to their position today as one of Britain's pre-eminent (collectable) stoner/metal/noise party animals.
This is not easy listening music by any means and many will head for the medicine cabinet early on – whether you're reaching for aspirins or something more mind-expanding depends on your pain threshold and tolerance for loud, snotty, fucked-up NOISE.