Dope Body - Lifer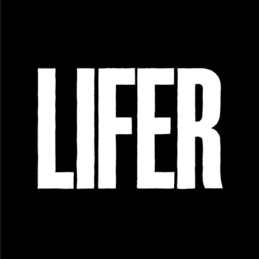 It's punk. It's noise rock. My first thoughts were The White Stripes. But then I put some headphones on and heard the bass rumbling away, so that was that.
Opening with a snare drum-roll that escalates into an attack of raw guitars, the intro ('Intro') surprises the listener by leading into the slow 'Repo Man'. This soon builds to a heavy dose of unison bends in the chorus before dropping back and letting the bass and vocals take the song through to its next burst of noise.
Their Wikipedia page says this band has been compared to Rage Against the Machine – I hear nothing of the sort on this album. If there were any actual signs of RATM on previous recordings, they are completely gone here: no minor pentatonic riffs, no whammy pedal, no politcal rapping, no straight rock beats infused with funk. There are a lot of brash guitars, unapologetic vocals, and rough but capable drumming, though. In fact, 'brash' is how I would sum up this album. Brash-rock? Well, whatever. It's all punk.
'Hired Gun' hides some melodic influences under loud guitars, a solo complimentary riff that comprises messy pinch harmonics, and some bursts of Sonic Youth wah-wah frenzy, while 'Echo' breaks out from the hardcore scene with a slow rock jam during which you might be tempted to think of Danzig. 'Hired Gun' even uses an atmospheric Sonic Youthy bridge before catapulting us back to the Ramones-inspired chorus.
While neither genre-defining, nor breakout amazing, it is a good dose of fun without any overtures to pretension and is performed with such enthusiasm, in what sounds like one dirty take without any overdubs, that listeners could be reminded of any punk band from Stooges to The Germs.