Helado Negro - Double Youth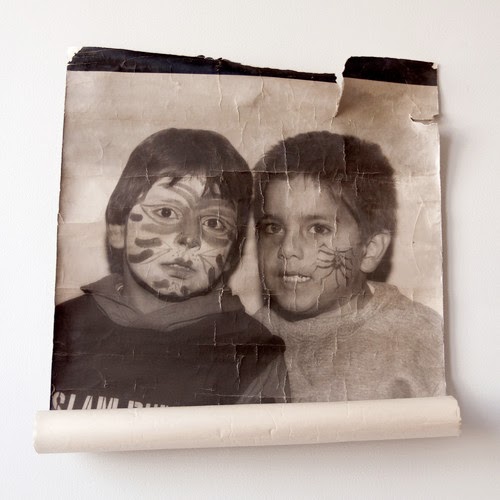 I'm not sure what to make of Helado Negro, aka Roberto Carlos Lange. HIs music is described in the press release as "…fashion catwalk confidence, dreamlike slow motion, a bikeride in the countryside of Tron, bi-lingual bilateral binaries, late night pool parties with people you actually like…" but I'd describe it more like "Funkadelic 90s video game, evening swaying palm trees, homeless man eating chicken feet stew in a tunnel, and pool party with dirty pool water."
There is a little bit of a funk influence. At times I wanted to liken this to Portishead, which would be awfully generous. The music has a heavy South American influence, which is fitting as he was born in South Florida to Ecuadorian immigrants and likely garnered a lot of influence from his surroundings as a child. There is something oddly soothing about his music, yet something a little dark too. There's an experimental angle here, but right now it seems to lack some depth.
The beats are simple, mostly repetitive and, being currently based out of Brooklyn, I am afraid that the ol' 'Brooklyn synth' has seeped its ugly bacteria into his sound. As this is his first record, I see a lot of promise for the future. As of now, it feels a little unfocused, undeveloped, with a little too much reliance on self-produced sound. These days, the competition is immense, so you really have to stand out in a crowd.
He's playing a surprising number of US tour dates starting in late October, opening for various different artists along the way. We share the same namesake (Lange) so for that I am sure he is an awesome guy... but the music has a bit further to go.