Lykke Li - I Never Learn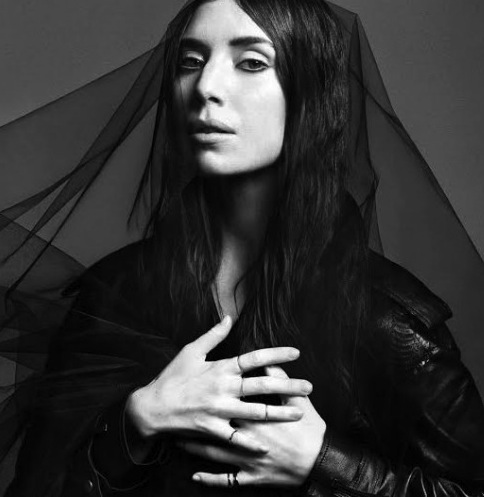 Lykke Li finishes her self-described trilogy of records with I Never Learn. It's been an anthology summing up the Swedish artist's 20s, which has moved from electro-pop to this overall more somber, paced record. Setting a completely different tone than previous works, the album delves into a much darker pop than we are used to seeing from Li.
Youth Novel brought us an alt-pop heroine who's ability to write of her passion, her emotions and her fragility were equally matched by a skill in creating melodies which both surprised and charmed. Whether charismatic and catchy like 'Dance Dance Dance', or the more delicate and emotive 'Time Flies', Li let us know she had an apt ability to take us through her highs and lows with this quirky take on electro-pop.
Wounded Rhymes, her sophomore outing, proved Li knew how to use these experimental sounds on an even larger scale. No more or less pop than records past, tracks like 'I Follow Rivers' fit neatly into the artist's catalogue. And while the album had more standout tunes than the last, perhaps its only flaw was being a very expected second album, much the same as the first, albeit more vocally promiscuous and musically creative.
With I Never Learn, however, all this has changed. Li has stripped away the light indie-pop melodies, the electro pomp and cheeky lyrics. This concluding work slows the pace right down, with more use of atmospheric sounds and pain-ridden vocals. At times the album feels like an storm-battered ocean, with swells of percussion which crash beneath striking keys, and an overall orchestral feel.
Yet there lies a real issue with the album as a whole, a distinct feeling that no matter what Li tells us, the album does play out like a 'pop' record. There are a few great tracks which highlight this new level of songwriting. 'No Rest for the Wicked' and 'Just Like a Dream' particularly show off the symphonic tone Li is capable of reaching, yet others such as 'Never Gonna Love Again' feel distinctly average for an artist we know can produce so much more.
We are not no denying that, lyrically, the artist has maintained an honest talent of letting us know where she emotionally. If you haven't understood she is going through unremitting heartbreak by track two or three, you should really go back and start again. That said, you could be forgiven for not getting the full picture, with a few tracks suffering from the irritating fault of being vocally over-produced. It feels almost blasphemous to not let Li's ability shine through, especially with it being Bjorn Yttling's third outing producing her work.
The album reaches a real soft-pop low with 'Heart of Steel', a track which could easily have you cringing as you listen. If this was a genuine attempt to be seen as a singer/songwriter, this one really should have been reconsidered. This is not to say it's a bad song, simply that when put next to Li's other works of art, and some really can be considered such, the track falls short. Furthermore, in an album promised to be full of grand ballads and moving scores, the track just feels lost.
Yet the album does have a lot working for it. When Li is good, she is remarkable. Providing some of her best music to date, never before have her lyrics felt so connected to her music. The video for 'No Rest for the Wicked' compliments this harmonizing ability.
So, perhaps it is hard to hold up I Never Learn against her previous two works, as it stands so differently, for many reasons. Musically, the album enters an unknown for the Swedish artist. What the album does provide is a consistency in Li's emotions, a clear story of her state at the time of writing, which holds the album together so well.
Finishing by letting us know "we'll meet again", there is some reassurance that next time around, Lykke Li will hopefully bring together elements of old and new. We are left with the resounding feeling that, although this is a concluding chapter in Li's trilogy, musically the artist is not yet finished expressing herself.