Tacocat - NVM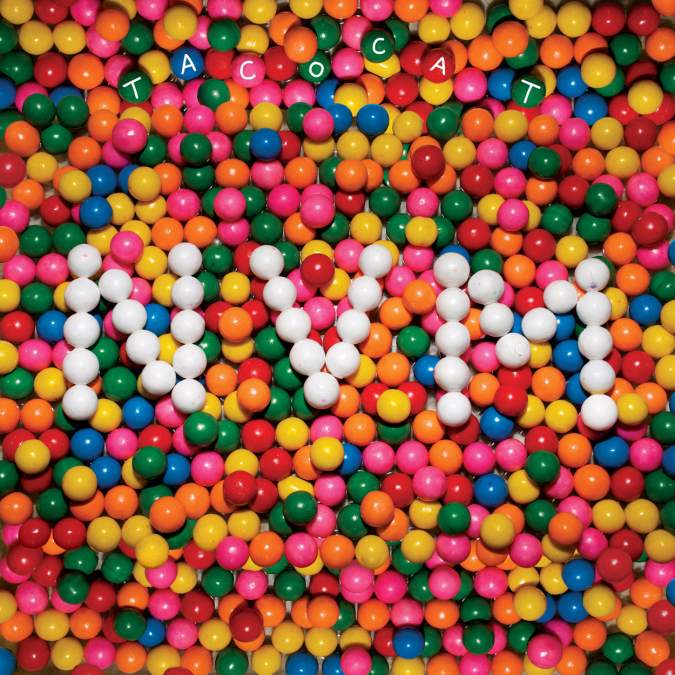 Opening with the simplistic and nonchalantly delivered 'You Never Came Back', Seattle bubblegum-pop outfit Tacocat have a certain degree of charm. However, what may let them down might also be what makes the band unique, and that's the almost child-like delivery with which these tracks are brought to us. It's a difficult conundrum because this style is how the band have set out their stall, but you can see it as being a divisive style for a band reaching out to a bigger audience.
Simplicity is key to NVM and for the most part this concept works really well. Songs like 'Bridge to Hawaii' and 'Hey Girl' offer up brightly optimistic and upbeat compositions, while a song like 'Psychedelic Quinciniera' stands out due to the band adding unique trumpet arrangements. However, the problem (and this may be an entirely personal gripe) is that the album feels like one which is plainly difficult to get to grips with. It seems like there's not a whole lot of genuine substance behind the songs. It never feels like you can get under the skin of the songs; everything feels too much about surface and, even when the band drifts into Bikini Kill territory stylistically, this doesn't seem to change a great deal.
That aside, if you take the record exactly how one thinks it should be taken - that's a poppy, simplistic, candy-floss-induced rollercoaster - then it is a genuinely enjoyable piece of work. Heck, there might not be any substance to the songs, and the fact that no song on the record goes over three minutes may have a positive or adverse effect on you, but the charm of the band does come across.
For a band from the ever-rainy Seattle, it's maybe surprising the songs make you dream of summer and the record as a whole does have a seriously positive impact, making you think that hanging out with Tacocat would be one hell of a laugh. It's difficult to draw upon many criticisms of the songs themselves because the group have mastered the DIY sound and so every small mistake becomes an interesting nuance rather than a problem.
NVM should get you in the mood for going out, or at least in a pre-emptive summer spirit. If this isn't your cup of tea, then the buzzword for this record would be irritation. Overall though, the record does hang together nicely: there's pop, some punk vibes thrown in, and a ton of the band's youthful exuberance, which just feels so infectious.