Bill Ryder-Jones - A Bad Wind Blows in My Heart
by Dan Clay

Release Date:2013-04-08

Label: Domino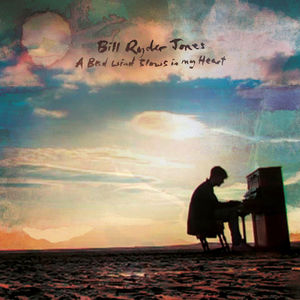 You might not realise, listening to the first few chords of opening track 'Hanging Song', that Bill Ryder Jones once emerged from jangly-pop kings The Coral, such is the melancholy feel. However, as both the track and the
reveal themselves, it soon becomes clear just where Ryder Jones has honed his melodic skills.
Like a cross between singer-songwriter Ed Harcourt and fellow Merseysider Ian Broudie, Ryder Jones' second album (coming after debut
If…
and several film scores) actually splits itself firmly between those two influences as it reflects on childhood memories.
So while the sweet pop of both 'There's a World Between Us' and the lovely acoustic 'By Morning I' cements itself in the listener's mind for the first half, the second gives way to stirring, piano-led Harcourt ballads such as the sweeping 'Christina That's the Saddest Thing' and its companion 'You're Getting Like Your Sister'; the former building from a melancholy opening to a lively, stirring finale.
Elsewhere, penultimate track '
' chugs along nicely before the album closer, the title track's second part (the first is a short, sweet ditty), builds on that prelude to leave us feeling fully immersed, satisfied and impressed.