Dexys - One Day I'm Going to Soar
by Steve Taylor

Release Date:2012-06-04

Label: BMG Right's Management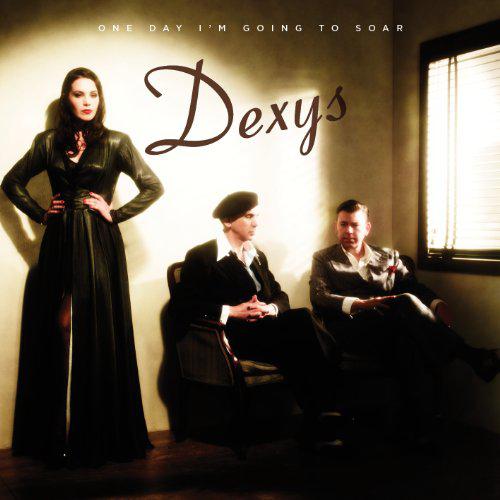 Once upon a time, there was a group called Dexys Midnight Runners, who had a couple of number one hits in the 1980s and recorded three top 30 albums full of uplifting and passionate songs which reflected the personality of frontman and leader, Kevin Rowland. Almost 27 years since the release of that third album, they're back (although the Midnight Runners part of the band's name has sped off into the distance) with a new collection, One Day I'm Going to Soar, that will surely be one of the albums of the year.
To say that Rowland wears his heart on his sleeve is an understatement, yet it is this perfectionism and passion which has always elevated his music to a level that is often sublime, and occasionally bemusing. One Day I'm Going to Soar's opening number, 'Now', sets the standard, opening with a strong Irish folk influence before progressing into an arrangement which tips its hat to Van Morrison. Six minutes later, Dexys have grabbed you by the lapels and you're hooked.
The opening of 'Lost' lowers the mood slightly, though it isn't too long before Rowland ups the tempo, maintaining the balance between contemplative verse and rousing chorus. 'She Got a Wiggle' was released as a single at the end of May. However, for this reviewer, the following track, 'You', is much more of a foot-tapper, and doesn't have the word "wiggle" in its title.
The album's centrepiece focuses on a couple of tracks, "I'm Always Going To Love You" and "Incapable Of Love." On the former track, Rowland engages in a mid-song dialogue with co-vocalist Madeleine Hyland, as he falls in and out of love. For anyone called Kevin, this is their moment in the spotlight, though they might want to close their ears to some of the lyrics that Hyland delivers. Also, like Martin Fry once did in ABC's "Look Of Love," Rowland is not afraid to namecheck himself in the thick of the lyrics.
'Incapable of Love' picks up the baton, with Rowland and Hyland exchanging verbal uppercuts on the subject of his quest for freedom and lack of commitment. Rowland's witty song writing is in evidence as he argues his corner with Hyland by asking her: "Do you have a view on open relationships? I don't mean that in a gay way," to which she responds that it has to be "all or nothing."
The album ends on an epic note with 'It's O.K. John Joe', with Rowland half-singing, half-talking the lyrics over a simple piano backing track. It is a message to the John Joe of the title that ruminates on isolation, love and regrets, seemingly ending on a contemplative note before the full band kicks in for a rousing last minute of the album. If this was any other artist, you could be excused for thinking it was there by mistake, but this is Dexys - expect the unexpected.
The intensity of One Day I'm Going to Soar is one reason why this album of uncompromising pop songs will appeal to listeners who are old enough to remember 'Geno' and 'Come on Eileen', as well as younger people who may have missed out on the quirky genius of Kevin Rowland. It is a collection which will uplift, amuse and inspire. More than 25 years since Don't Stand Me Down just about dented the UK top 30, One Day I'm Going to Soar has been well worth the wait.