Nothing But Noise - Not Bleeding Red
by Rich Morris

Release Date:2012-04-12

Label: Future Noise Music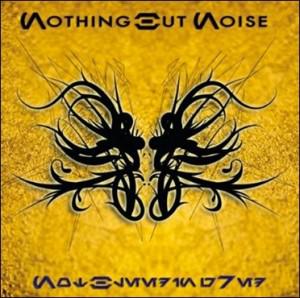 Following Front 242's declared hiatus last month comes this double album of moody electronica from two of that band's founder members, Daniel B and Dirk Bergen. With the help of a third synth-twiddler, Erwin Jarbot, the duo spent 18 months crafting these long, atmospheric piece of ambient music. The moniker they've given themselves is somewhat misleading, however. Anyone expecting the more industrial elements of Front 242's oeuvre will be largely disappointed. Instead, Not Bleeding Red has been billed as inspired by seminal kosmische adventurers Tangerine Dream and Bowie's Berlin period.
There's definitely evidence of both on this album, although tracks such as the opening 'Marcel Proust (VLGEM)' and the gorgeous, utterly cosmic '3.14 Sequence' lean strongly in the direction of Tangerine Dream and fellow kosmische pioneer Klaus Schulze. Where it crosses over with Bowie's groundbreaking late-70s work is in its air of chilly doom and menace. Portentous pieces such as 'Gravity' unfold against a backdrop of cold industrial wastelands rather than the endless star-fields and ancient monoliths conjured by Tangerine Dream and Schulze.
Throughout, the rendering of analogue synth sounds is perfectly judged. The likes of 'Gravity', 'Mooglish' and the wonderfully named 'Puzzle Cosmique' could sit happily on any mid-70s Tangerine Dream album. The duo have deployed vintage synths including the Moog Voyager, Prophet8, Juno 106 and Arp Odyssey to create some authentically timeless, extremely trippy head music. One can also sense the influence of 70s auteur and electro pioneer John Carpenter in the album's sequenced grooves and likeably chunky synth riffs.
Of course, with a couple of tracks pushing the 20-minute mark, immediacy is not this album's strong point and it requires some patience on the part of the listener. But then, so clearly is Not Bleeding Red a tribute to music its makers love, it's highly unlikely you'll take the time to listen if you didn't love this kind of music too. So take the time to explore this album's hypnagogic ebb and flow because, mostly, they don't make 'em like this anymore.