The Wedding Present - Valentina
by Andy Brown

Release Date:2012-03-19

Label: Scopitones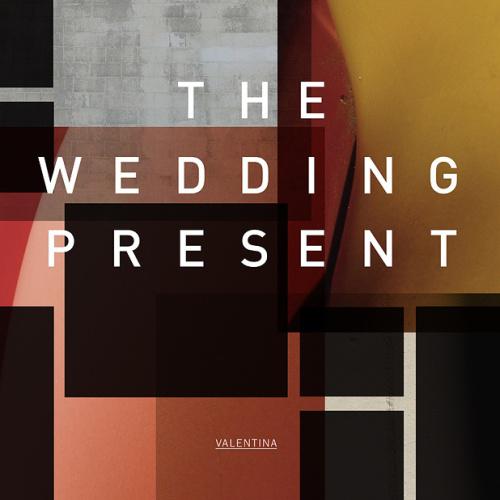 I can't be the only Wedding Present obsessive whose girlfriend has stated that I love David Gedge more than her, and while this statement is clearly untrue, Mr Gedges' indie-rock outfit does seem to inspire a frequently worrying, high level of commitment from fans. It's been a good few years since their last release, 2008's El Ray album and I was beginning to think that Gedge may even call time on the band. Thankfully, Gedge and co have returned just in time with Valentina.
The Wedding Present have often been accused being one-trick ponies. A band who struck lucky with a few albums in the late-80s/early-90s but who never really challenged themselves enough to be continually interesting. Obviously, I would defend the band to the hilt, saying that Gedge favours evolution over massive musical u-turns and whose songwriting has always been of a consistently high standard. The trio of George Best (1987), Bizarro (1989) and Seamonsters (1991) is generally considered to be their definitive work, yet their material since reforming in 2004 has thankfully continued to impress.
In 2005 they gave us Take Fountain, a thrillingly brilliant album that actually challenged some of the 'one-trick pony' preconceptions and was a worthy follow up to the mighty Seamonsters. El Ray lacked some of Take Fountains boldness yet grew on me substantially after repeated listens. Maybe I'm biased though; it's difficult being a fan sometimes.
Valentina opens with 'You're Dead', a familiar Gedge tale of love-gone-wrong. Gedge isn't mincing his words either: "Am I making it clear?/ I want you out of here". It's a solid opening track, despite its chorus reminding me a little bit too much of Dirty Pretty Things. There's a nice bit when the whole thing slows down near the end with Gedge coolly letting his ex-lover down: "I understand you…and I can't stand you".
'You Jane' almost sounds like something from Seamonsters as the chorus bounces along and Gedge sings, "Don't come crying to me". I say almost as even the most ardent fan would be pushed to claim that Valentina contained the same level of intensity present on the Steve Albini-produced masterpiece. 'Meet Cute' would have fitted quite neatly into El Ray, with the subtle female backing vocals balancing out Gedge's contributions. 'Back a bit…Stop' belts along at a giddy pace with Gedge torn between his fiancé and a girl he's just met; it all ends in a wonderfully dark hail of feedback.
'Stop Thief!' finds Gedge in a very familiar position, pining for a women whose not really interested in him. After all these years, Gedge still manages to pack those familiar sentiments with enough genuine emotion to be affecting. The band also pack enough of a punch to keep it relatively fresh sounding. 'The Girl from the DDR' finds Gedge on the other side of relationship trouble as he tells a girl that he's "never gonna leave my girlfriend for you".
'Deer Caught in the Headlights' finds Gedge in awe of an attractive girl like a nervous teenager but if there's one thing Gedge's lyrics confirm, it's that some problems never really go away. '524 Fidelio' is a sprightly indie-pop tune with Gedge claiming, "The things I'm saying here I won't regret, because I'd miss you even if we'd never met". It's rather lovely. The barn-storming and cathartic 'End Credits' finds Gedge in a less romantic mood as he signals the end to another relationship: "But I'm not happy anymore, and for that reason I'm out". How many relationships does this man have!? The album ends on a positive note, with the surprisingly optimistic 'Mystery Date'. Gedge can't believe his luck as he sings, "Things like this do not happen to me". It's a genuinely powerful piece of indie-rock songwriting and a great way to close the album.
Valentina isn't the best Wedding Present album and neither is it really going to usurp any of the top three, but it's still a damn fine listen. To be honest, I was gearing up to giving this album a fairly average review but after a few listens it just brings out the fan in me. There's still enough emotional punch to Gedge's songs to pull you back in every time. I'd still say that if you're new to the band that you'd be better starting with Bizarro but if you're already a fan, it's another fine contribution to Gedge's ever-growing catalogue.