The Book of Knots - Garden of Fainting Stars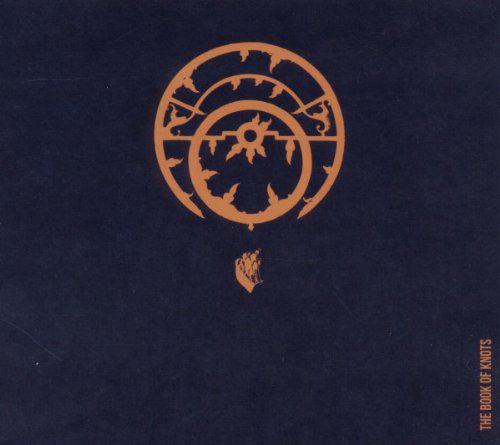 Book of Knots is an invitational recording project featuring four core members: Matthias Bossi, Joel Hamilton, Carla Kihlstedt and Tony Maimone. In the past they have worked with a cadre of musical luminaries including Mike Watt (Minutemen), Trey Spruance (Mr Bungle) and Kathleen Brennan along with her husband, a Mr Tom Waits. Garden of Fainting Stars is the third release from the New York-based group, fulfilling their alleged trilogy of 'By Sea, By Land and By Air' concept albums. The eponymous first album in the series was purportedly based on growing up in a depressed fishing town; the second, Traineater, was said to be based on the American Rustbelt and now this, the coda, has us looking at that most elusive and ominous of expanses; space.
Given the highfalutin' concept and the experimentally-inclined roster of contributors, you'd be forgiven for presuming that Garden of Fainting Stars would bluster with enough pomp to outshine a Judy Garland stage production. Things begin portentously enough with the pseudo-opera of 'Microgravity', which hears Kihlstedt launch into a rhapsodic rumination on how our primate friends fared in a state of Zero G when sent on test launches during the 1950s.
The mood takes an abrupt turn by the time 'Drosophila Melanogaster' arrives, introducing a foreboding ambience that swells throughout the remainder of the record. Here erstwhile Nick Cave consort, Blixa Bargeld delivers an epistolatory piece regaling every item of minutiae from an insipid commercial air flight. Four minutes in and things really begin to get weird as Bargeld starts squealing as if he's trapped his tongue in a jet engine. The next track, 'Moondust Must' reminds me of the aforementioned Book of Knots collaborator Tom Waits; it chugs along like a rusty old jalopy, calling to mind the catchiest moments of Waits' Rain Dogs. Actor/singer Aaron Lazar is next to make a cameo, offering another spoken vocal. On 'Lissajous Orbit' his voice is ran through a processor of some sort which abrades against a cinematic underscore with robotic pulsation.
At this point we are deep within the far reaches of the album's nebulae, with the anthemic drift of the opening track left far behind and the ethereal junk-yard symphonies having taken root. The title track is an exemplar of the group at their best; it is eerie, difficult and clunking and works far better than the pageantry of 'Microgravity', for instance. This is very much the story of Garden of Fainting Stars; ambient experimentation with home-made instruments studs the black canvas of more straight-up metal-esque overtures. 'Planemo' embodies all of these qualities; it features Theremin, Wurlitzer, strings and a catalogue of other esoteric sounds, all hinged to a leaden, pounding beat. The mischievous croon of Ipecac founder and veritable experimental maven Mike Patton gives the track further gravitas making it the stand-out performance of the album.
This album is a transcendent, disturbing oddity. As each track comes and goes, it's as if you are actually floating weightlessly throughout its atmosphere like a doomed spacesuit cast off from its docking port. And like space itself, this album won't give much away simply by looking into it, but it throws up plenty of intrigue which will likely go undiscovered by many, sadly.