Hyde & Beast - Slow Down
by Amy Baker

Release Date:2011-08-15

Label: Tail Feather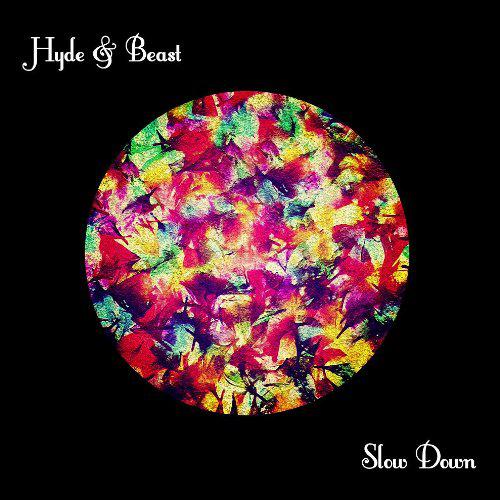 Finally an album released in the summer months which isn't designed to make you feel like you have to haul yourself out of your deck chair and dance. The aptly-named Slow Down is the rather baffling side project from Futureheads drummer David Hyde and Neil Bassett, former drummer of Sunderland band The Golden Virgins. That's right - two drummers.
Before you begin to worry that we have another Adam & the Ants on our hands let me reassure you that what we have here is something entirely new. A psychedelic folk album infused with early 60s and 70s British rock with just a pinch of American blues. Hyde & Beast have described their sound as a "gentle psychedelic mess" and I think that just about sums it up.
Opening track and first single 'Never Come Back' launches the album nicely with its multi-layered vocals and simple yet catchy hooks. It provides a good introduction to Hyde's creepy falsetto voice, which takes some getting used to but undeniably adds an enjoyable psychotic edge to the forlorn lyrics. Second track 'If You Could Buy Me Anything' feels as though it has been deliberately slowed down to really accentuate the drone of the guitars and the morose lyrics: "I'm pretty hopeless and helpless don't you know". However, the track still retains its charm.
'All Because of You' has definite funk influences and by the time you reach 'You Will Be Lonely' and '(And the) Pictures in the Sky' the album has really picked up its pace as the tracks turn from echoing experimental era Beatles/early Pink Floyd to take on a distinctive American blues sound. 'Slow Down' is a real surprise especially if people buy it thinking that they have just got their hands on the new Futureheads album. There are obvious influences from Field Music's David Brewer who features on 'You Will Be Lonely' and 'Lord Send for Me' and who played a pivotal role in shaping Futureheads distinctive style but like I said before this is something entirely new.
Hyde & Beast have created a sound which is entirely their own. It's never going to be the soundtrack to the summer but it's intriguing, moreish and above all else - fresh. If I didn't know better I would think the expression 'weird and wonderful' was created with these two guys in mind.