The Smiths - The Sound of The Smiths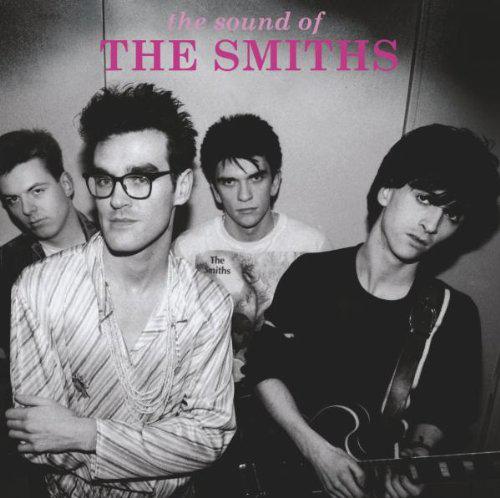 Ninteen-eighty-nine I was born, 20 years later I discovered The Smiths; one of many born too late to witness one of Britain's greatest bands at their prime. But there is hope still, as the release of The Sound of The Smiths enables the latest generation of Morrissey inclined youth to enjoy what they missed out on growing up post-1987. To older listeners this may seem like a regurgitated 'best of', as the album notes all their greatest hits; but to our modern youth it's exponentially more. It's the surprise chance to hear 'This Charming Man' being played in your local club, or hearing someone hum the vocal melody to 'There is a Light That Never Goes Out' while you both wait for the lift in your workplace. The two disc 'deluxe' edition features live performances and b-sides from a band which was amazing not only in the studio, but on stage as well.
Perhaps even more intriguing, this is the first time since the split in 1987 that Morrissey and Johnny Marr have worked together, and are even said to be in regular contact with each other. The words on every Smiths fan's lips include the taboo word 'reform', only spoken as a whimper among closest friends. For the first time in more than 20 years; it doesn't seem preposterous. Morrissey has released a 'best of' compilation of his own this year, and is looking to publish an autobiography, while Johnny Marr has recently parted company with The Cribs. One can only express oneself with an excited fit at the thought of the two, (as well as Andy Rourke and Mike Joyce) donning instruments and becoming The Smiths once again.
From the flourishing introduction of their very first single 'Hand in Glove', all the way to the fading outro of 'Last Night I dreamt Somebody Loved Me'; you've just listened to a brief history of The Smiths. But this is only a single crown in a priceless collection, as this album is a gateway to a whole world of previously unknown music for many; and it will serve as an eye-opener. It's up to you to venture out and discover more.