The Kills - Blood Pressures
by Rich Morris

Release Date:2011-04-04

Label: Domino Recordings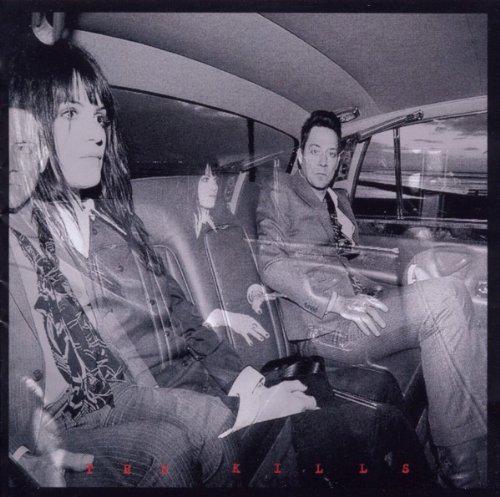 I'm going to try and get through this whole review without mentioning Kate Moss. Damn. Oh well, at least that's out of the way now. Although, you can see why the name-dropping of Kills man Jamie Hince's fiancé has become regulation every time his band are written about. It's the same reason his band-mate Alison Mosshart's erstwhile collaborator Jack White routinely crops up: the truth is, The Kills just aren't that interesting in their own right. Their brand of druggy, sulky garage rock is competent, inoffensive and occasionally engaging, but mostly it's just... there. Chugging and hissing away, looking great in those shades but not really saying anything that'll keep your mind from wondering.
Four albums in and it's pretty much business as usual. Opening track 'Future Starts Slow' and recent single 'Satellite' are okay but not very ambitious. It's not until third song 'Heart is a Beating Drum' that things kick into a more intense gear: Mosshart puts some tortured soul conviction into her vocals and Hince's guitar riffs away at a pretty great pop tune, hidden of course behind layer of sludge. His effects-laden solo is particularly fantastic. Heavily treated guitars and gutsy vocals also enliven 'Nail in My Coffin', along with some thrilling synth drones.
Elsewhere, the duo even venture outside their comfort zone: 'Wild Charms' is a brief, Beatles-esque foray into balladry from Hince, while 'Last Goodbye' is a piano-led weepy which even features strings. Unfortunately, there are still plenty of songs which just sort of happen without hooking the listener in, particularly towards the end of the album. By the time final track 'Pots and Pans' rolls around, The Kills are reduced to nicking the melody to The Kinks' 'Victoria'. In fairness, the main trouble is that sometimes The Kills' preference for grimy, lo-fi production values works against them. Songs such as 'DNA' and 'Baby Says' are actually better constructed than many higher profile bands could manage, but the hooks get lost under the fuzz. Perhaps The Kills need to accept they've outgrown their slacker aesthetic? In the meantime, this is another solid but unspectacular album. Wonder what Kate Moss thinks of it?