Sun Airway - Nocturne of Exploded Crystal Chandelier
by Dan Clay

Release Date:2011-01-03

Label: Dead Oceans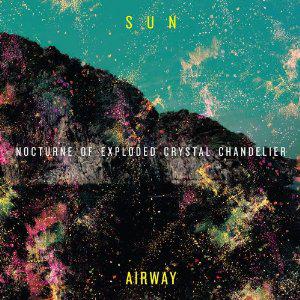 I've heard this described as the missing soundtrack to the next Sofia Coppola Film, which should give you some idea of why Sun Airway's lush synths and dreamy, soaring vocals deserve such recognition. Much like this album said film - Somewhere - might not be out here until next year, and indeed doesn't feature a contribution by this USduo, but the fact it's flanked by two excellent Phoenix tracks should give you some idea of a comparison. Both combine the same pulsing beats, washes of electronic rhythm and lush sounds to their musical landscape. Sun Airway however steer clear of the anthemic rock of their French counterparts, instead delivering the kind of album which both The Beach Boys and R.E.M. have dallied with making at some point.
Opener
could be Echo and the Bunnymen on a relaxed day.
'Your Moon' delivers some drum n' bass backing over a fractured melody and vocal while album closer 'Five Years' bears little resemblance to Noah and the Whale's jaunty folk effort. "I've been the ghost in your home for too long and I'm leaving," sings Barthmus before being overwhelmed himself by the piano-led electronic wave washing over him.
Ambience has rarely sounded more melodic or enjoyable. Get in there first and beat Ms Coppola to it; her next film already has its soundtrack.