MARNIE STERN - Marnie Stern
by Andy Brown

Release Date:2010-10-18

Label: Souterrain Transmissions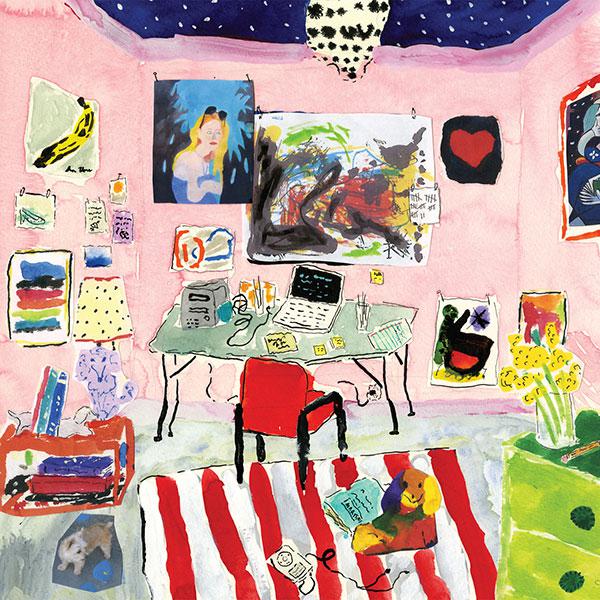 Marnie Stern is known for her distinctive guitar playing- a fast, morse-code approach to riffs that has earned her a lot of admirers, especially around the time of her second album, the insanely titled This is It and I Am It and You Are It and So is That and He is It and She is It and It is It and That is That (phew!). Of course, technical ability alone isn't going to make a good album but thankfully there's much more to Marnie Stern than that, as she shows us on her third album, a self-titled yet no less complicated affair.
The opening adrenaline rush of 'For Ash' gets things off to an exuberant start, coming on like Lightning Bolt gone pop with its frantic riff, energetic drums and echoed vocals. 'Nothing Left' keeps the foot on the accelerator as it storms through just under three minutes of sped-up Hendrix riffs and chants of "the mad man told me not to walk the plank..." Stern acknowledges that guitar praise on the wonderfully titled 'Female Guitar Players are the New Black'- perhaps amused by shocked journalist's cries of "she can play guitar like Prince? But she's...a girl!"
'Transparency is the New Mystery' sounds like something from The Breeders excellent Mountain Battles album and proves to be one of the most accessible and compelling tracks here. The track more closely reveals the pop sensibilities at the core of many of these songs. 'Transparency...' is filled with a quiet yearning and a sense of hopefulness that makes it completely absorbing when Marnie sings, "in order to see it you've got to believe it...I do". The Breeders' influence is there again on the sprightly punk-pop of the euphoric 'Risky Biz'.
There's no doubt that Marnie Stern won't suit everyone - her intricate style of guitar playing becomes just that bit too busy at times. Much like Lightening Bolt, it's an acquired taste and you've simply got to be up for complex, mental jazz-rock riffs sometimes. Yet that's far from all this album has to offer, and it's often when Marnie deviates from her signature style that your ears really prick up, as on the sublime 'Transparency is the New Mystery' and the meatier riff-a-rama of 'Building a Body'. Overall, the album is an impressive, challenging and ultimately satisfying listen. At it's best, Marnie Stern manages to balance the pop-punk know-how of the Deal sisters and Marnies' frantic guitar heroics (with a pinch of Televisions' Tom Verlaine) with her more avant-garde influences to create something pretty special.