Villagers - Becoming A Jackal
by Dan Clay

Release Date:2010-05-24

Label: Domino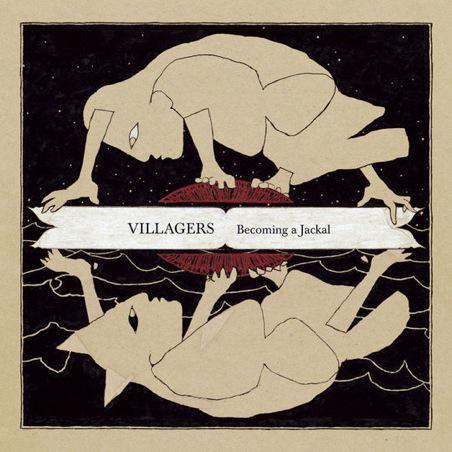 There must be something in the water; the Emerald Isle has a history of producing singer/songwriters with a melancholy soul and a melodic ear. From Bob Geldof to Glen Hansard and Fionn Regan, there's a history of yearning young men plying their trade with bands before discovering their own voice and testing it on the world.
While Hansard found fame in the Spielberg-adoring feature Once', Regan bagged a Mercury nomination and Geldof swore his way to notoriety, Conor O'Brien, former member of The Immediate, brings his batch of acoustic charms in the form of this debut offering.
Benefiting from the likes of Mumford & Sons before him, whose crowd-pleasing blend of folk and pop have swept the airwaves, O'Brien has a lot to live up to. Things begin well; 'I Saw the Dead' brings us ghostly strings and a fractured piano melody over a haunting tale. "Have you got just a minute?" we're asked as O'Brien proceeds to launch into 45 of them with stories of whimsical but troubled childhood experiences.
The title track - and the album's best - highlights the other song's weaknesses. "I was a dreamer/ Staring out windows/ Out onto the main street/ Cos that's where the dream goes" he sings over a firmly plucked guitar and folk drum beat, hinting at ska. From there on, things get slightly predictable. 'The Meaning of the Ritual' is a simple mournful tale sung with passion, while 'The Pact' features a poppy Motown riff which brings a moment of light relief.
Whereas Mike Scott and to some extent Elliott Smith - with whom O'Brien's voice compares well - offered up a range of melodic hooks to hide their melancholy at times, Villagers lack the tune to go with the doom. Mid-way through the album, 'Home's sprightly piano intro maintains a child-like refrain;"Will you wake me when we're halfway/I don't want to take this trip alone," but the rest fails to build on this interesting childhood idea.
Of the remainder, only 'Pieces' intrigues, building from its tinkling piano chord intro into a bombastic wall of sound featuring strings, drums and the sound of O'Brien howling. It would have made a great album closer; as it is it feels slightly out of place as the penultimate track, particularly as 'To Be Counted Among Men' is just another simple acoustic tale.
Perhaps the clue's in the name, for I so wanted to like this a lot more. Settling for a cosy village feel, you can't help but feel O'Brien would do better to get out into the city among the big boys and really see where his music takes him