High Places - High Places Vs Mankind
by Katy Ledger

Release Date:2010-04-12

Label: Thrill Jockey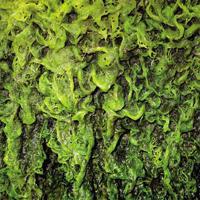 High Places Vs Mankind is the second offering from High Places, an electronic-indie duo whose self-titled first album employs layers of loops and meandering beat patterns mixed with dreamy vocals to create an enchanting union of world beat and dance. This latest outing heads in a new direction, most notably by adding prominent guitar lines and pushing Mary Pearson's vocal to the forefront. High Places have shed some of the erratic subtropical chaos of the first album, shaking off some of the percussive clutter that first charmed fans.
Since recording High Places the duo have upped sticks, leaving the streets of Brooklyn for sunny LA, a move that's reflected in the new album, where experimental use of instruments and beat patterns are replaced with a more conventional and easy to digest sound. On tracks such as 'Canada' and 'Drift Slayer' they've stripped away the canopy of sweaty percussive texture and replaced it with a glacial sheen. The new album sounds less like a morning comedown after partying with Gang Gang Dance and more like they've been having lazy Sunday guitar lessons from The XX.
High Places Vs Mankind is definitely worth a listen, unfortunately, when compared to the first album High Places have lost some of their ramshackle charm by tidying up their sound. If you're hearing High Places for the first time this album may well do it for you but fans of the debut probably wont be bowled over by the new direction.
Katy Ledger