We Are Scientists - With Love & Squalor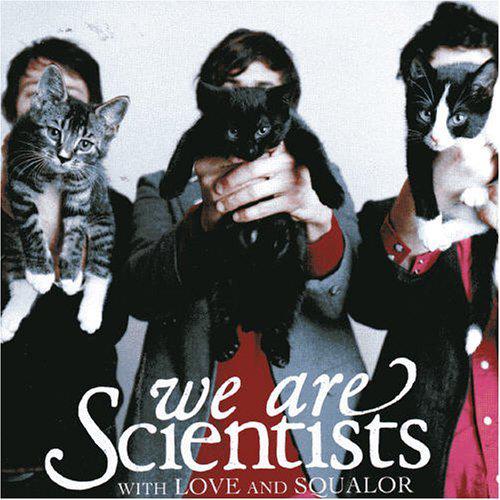 With their daft facial hair and questionable fashion sense, tank-top sporting Brooklyn supernerds We Are Scientists resemble those eccentric mathematics lecturers one use to see on Open University in the early 1970s. Do not be deceived by this veil of foolishness for With Love and Squalor is a splendidly dexterous debut, a lubricated salvo of trim pop-punk cramming 13 songs into an honorably waffle-free 36 minutes.
Obvious touchstones include Franz Ferdinand (on fun setting) and the wit, jerk and pop inclination of XTC circa Drums And Wires and Black Sea. Exploding into action with the adrenalin swoop of "Nobody Move, Nobody Get Hurt" and "This Scene Is Dead" and taking in such other fine moments as the reggaefied "Can't Lose", the Terrorvision-meets-Buzzcocks "Callbacks" and nods to the mope-rock of The Cure on the philosophical experience-is-the-best-teacher procrastination of "Textbook".
With Love And Squalor places "We Are Scientists" in line for this years Nobel Prize for punk-pop novelty. --Kevin Maidment