The Pains of Being Pure at Heart - The Pains of Being Pure at Heart
by Al Brown

Release Date:

Label: Fortuna Pop!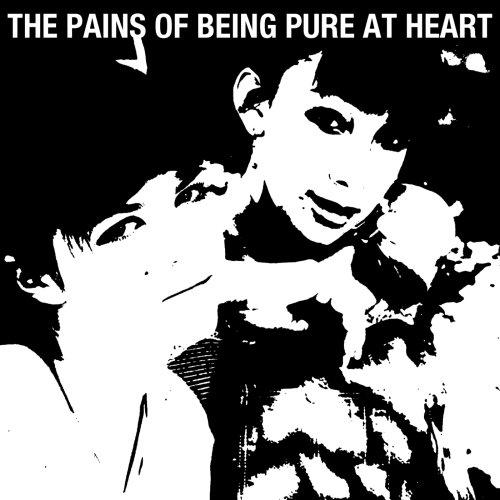 Yes, they do sound like bands from the eighties with similarly cumbersome names. But rather than criticize them, this album made me wonder why the "plaintive lyrics + wall of distorted chords" equation ever went out of fashion. As the six blinding (and four merely good) tracks here prove, it's a winning combination. Behind the shoegaze affectations are sweet, lovelorn nuggets with simple melodies that stick in your head and seem to have been there for decades. POBPAH make pop seem easy: the way the dreamy opening track makes way for the euphoric, breathless 'Come Saturday' is great, but the fact that the next three songs maintain this dizzying standard is stunning. 'Young Adult Friction' is a nostalgic-but-realistic treatise on relationships; 'This Love is Fucking Right!' is thoughtful, sweet and may be about incest, at least if the refrain: "You're my sister/ and this love is fucking right" is taken literally. 'The Tenure Itch' has echoes of REM in its sparse, repetitive guitar line. 'Stay Alive' is a little too MOR for my taste, though M83 fans would doubtless appreciate its tone of eighties nostalgia. 'Everything with You' is another heart-pounding, head over heels corker: just utterly, immediately brilliant. If standards slip a little after that then it's hard to criticize: this is still a beautifully crafted debut.
The Pains of Being Pure at Heart are not going to win any prizes for originality, but if you like heartfelt, melodic love songs, you're in for a treat.
Best Tracks: 'Come Saturday', 'Young Adult Friction', 'Everything with You'
Alistair Brown